Will Smith Trial: Guilty Verdict Handed Down in Former Saints Murder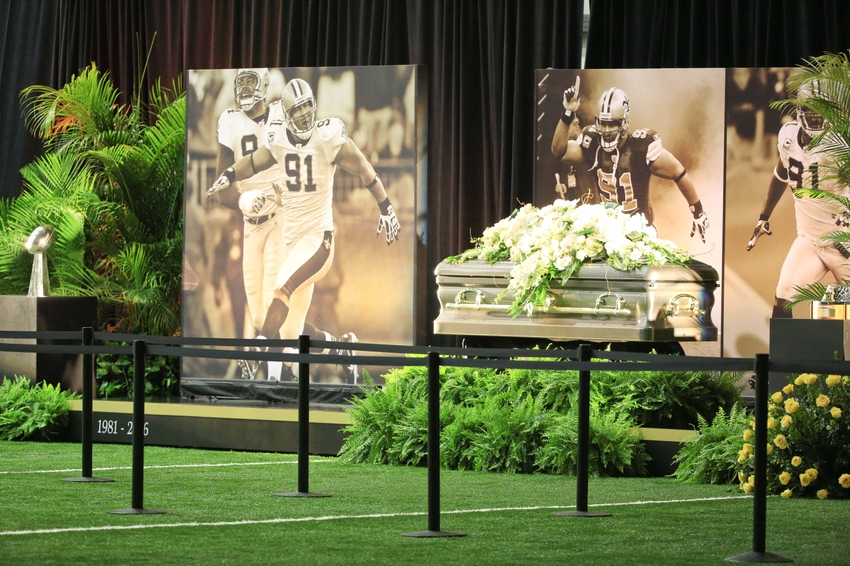 Cardell Hayes' self defense claims were unsuccessful in the murder trial of Will Smith
Family of Saints former star pass rusher Will Smith saw justice served as Cardell Hayes was found guilty of killing the former football star back in April. Attempted manslaughter charges were also successful against Hayes after he shot Smith's widow during the altercation.
Hayes faced a 12-person jury of his peers, and claimed self-defense on the night he shot Smith in a road rage incident. Hayes claimed Smith assaulted him, and was holding a gun at the time of the incident.
Smith was shot eight times, seven of which were in the back, while his wife was hit by one bullet, which ran through both her legs. The former defensive end was said to be three-times over the legal alcohol consumption limit, and allegedly hit multiple vehicles on his way home from dinner.
Sentencing for Hayes will be conducted in February, where he is due to serve 20-40 years in prison for the death of Smith.
According to reports, Saints head coach Sean Payton was on hand when the verdict was read late Sunday evening.
Payton, along with several former teammates of Smith (including quarterback Drew Brees) had previously been on-hand to support the family of their fallen teammate.
New Orleans had lost one the road prior to the verdict being announced Sunday evening, but Payton made sure to attend after flying home from Tampa Bay.
Smith played nine seasons in the NFL, all of which came in New Orleans. A leader on the Saints 2009 Super Bowl team, Smith finished his career with 67.5 sacks, fourth most in franchise history.
A memorial was held for Smith at the Saints indoor practice facility in March. Everyone from ailing owner Tom Benson to former special teams star Steve Gleason (who suffers from ALS) were in attendance.
Smith left three children at the time of his death, two of which were with his widow. The Saints honored Smith with his number on game day, as did his alma mater Ohio State on their helmets.
The Saints (5-8) will look to scrap their way into the playoffs next week when they face Arizona.
More from NFL Mocks
This article originally appeared on