Will Los Angeles Rams CB Trumaine Johnson Play Against Carolina Panthers?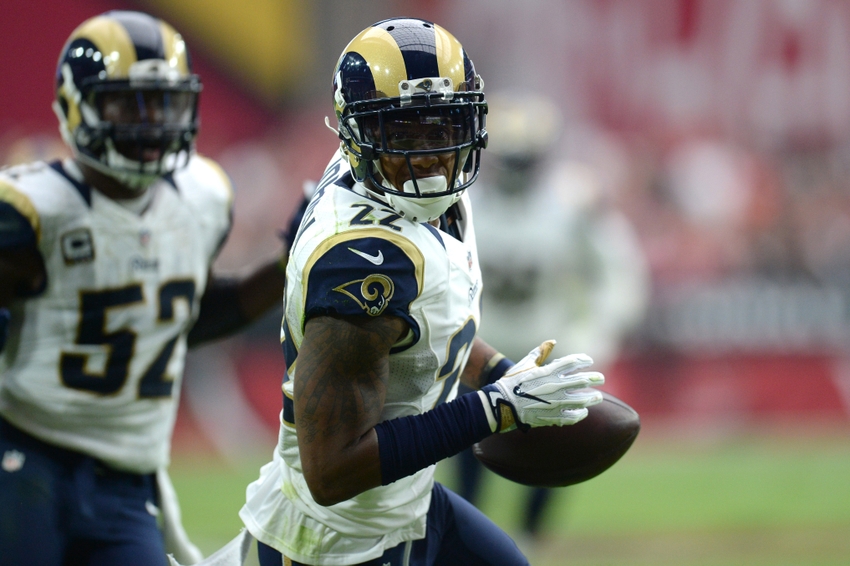 The Los Angeles Rams hope to have Trumaine Johnson back in the lineup for their Week 9 game against the Carolina Panthers.
If there's anything to take away from the first half of the 2016 NFL season, it would be the Los Angeles Rams are far from the dominant defense that snuck under the radar last year, but injuries have played a key factor behind the team's 3-4 record.
Hopefully, a possible return of Trumaine Johnson at cornerback will give this team the boost of confidence they need against the defending NFC champions on Sunday.
After missing the last few games with an ankle injury, Johnson has been listed as a game-time decision for Sunday's game against the Carolina Panthers. With the way the passing defense has looked in Johnson's absence over the last two games, one can only hope the start quarterback will be healthy enough to return to the lineup as Los Angeles will need all of the help they can get against Carolina.
Rams emerge from bye relatively healthy w/ CB Trumaine Johnson back at practice. Fisher says he'll probably be a game time decision vs Car

— Omar Ruiz (@OmarDRuiz) November 2, 2016
While the Panthers may not look like the dominant team from a year ago, Cam Newton and company did come out firing against the Arizona Cardinals in Week 8 as they look to carry the momentum over into Sunday against the Rams. Obviously, Los Angeles doesn't want to rush Johnson's return if he isn't fully ready, but there's every reason to believe he would have an immediate impact on defense if he were able to start.
For the sake of the Rams, let's hope Johnson continues to make progress over the next couple of days and is ready for the team's key matchup against the Panthers.
This article originally appeared on