Will Dion Jordan Play For the Miami Dolphins This Year?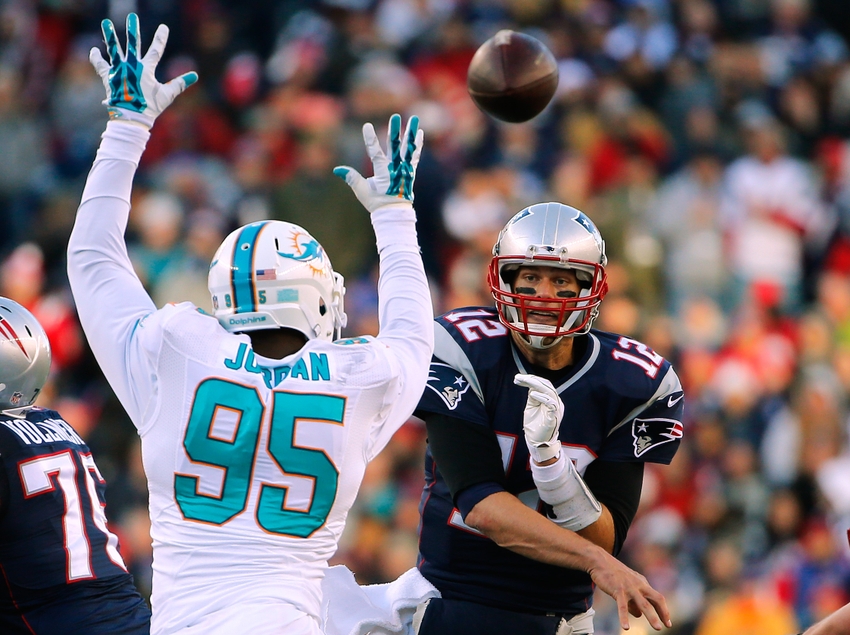 After almost two years off, will we finally get to see Dion Jordan?
Dion Jordan came into the NFL as the No. 3 overall pick in the infamous 2013 NFL Draft. And like so many of the 1st-round picks from that class, he has yet to make his mark in the NFL. Most of that is  because Jordan last played football in Week 17 in 2014.
He was suspended for the whole 2015 season for violating of the league's substance abuse policy. After he was reinstated, the Dolphins put Jordan on the non-football injury list with a knee injury. And now, it just might be time to see what he can do.
Jordan practiced for the first time since today 2014 and said afterward that he felt good. However, he doesn't know when or if he'll be on the field for a game. He talked about it in an interview with the Palm Beach Post on Wednesday.
More from With the First Pick
On whether he'll play this year or not, he said, "Its' kinda hard to tell, man. It's my health. It's my body. If my body tells me I'm not ready to go out there and perform with the best athletes, then I'm not gonna put myself out there, but the way things have been going, they've been going well.
"I've got high hopes for myself to get out there and compete before the season ends. I felt good, honestly. This is my first time actually doing position-specific drills for the team. I was kinda rusty, but other than that, it was good. I kinda figured my first day would be like that."
Jordan was a disappointment before his suspension but the talent is there. At 6'6", 260 pounds, he has outstanding length and freakish athleticism. The Dolphins gave up a lot when they traded up to draft him so he is sure to get his shot at some point.
Will it be this year?
This article originally appeared on