Will Ben Roethlisberger Start in Week 9 vs Ravens?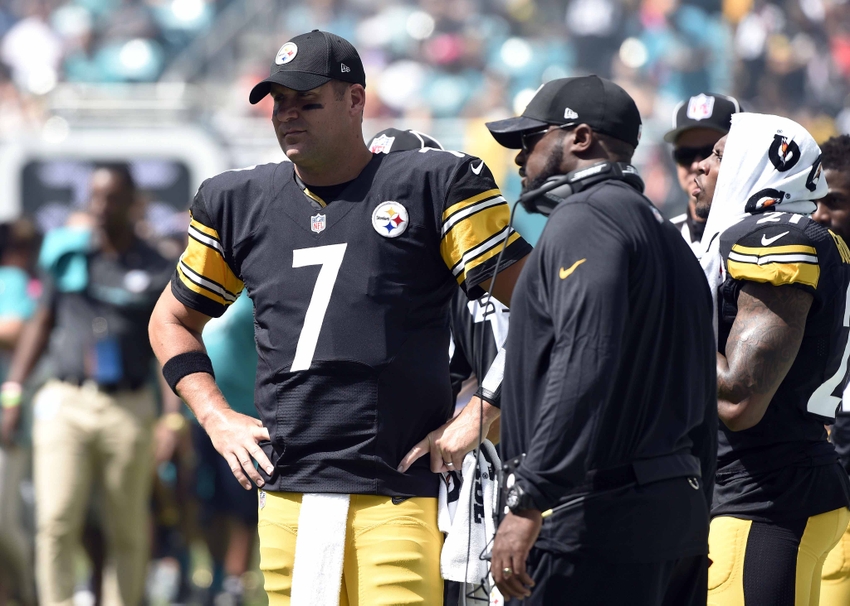 Ben Roethlisberger has a chance to return for the Pittsburgh Steelers in Week 9 against the Baltimore Ravens. Will he start on Sunday?
Sitting atop the AFC North, the Pittsburgh Steelers were in firm control of their own destiny. Then, Week 6 happened and everything seemed to be derailed. Quarterback Ben Roethlisberger left the game against the Miami Dolphins with an injury. Though he returned to action, he was diagnosed with a torn meniscus and had surgery the next day to repair it. Ever the tough-guy and quick healer, there's now a chance he could start on Sunday in Week 9 against the Baltimore Ravens.
Throughout the week of practice, there have been reports indicating that Roethlisberger could be ready to give it a go. In fact, reports of the quarterback being "on-track" to start have circulated. However, as the huge divisional matchup approaches, there's still no definitive word as to his status.
For both fantasy owners, those making picks (against the spread or not), and Steelers fans, everyone wants to know if Ben Roethlisberger will indeed start vs Baltimore.
Unfortunately, the reports coming into Wednesday are almost wholly inconclusive. According ESPN's Adam Schefter on Saturday, Pittsburgh had not yet made a decision on the matter. Schefter added that it would likely be quite close to kickoff before they made the call:
Steelers have not yet decided which QB will start Sunday at Baltimore, per league sources. It is expected to be "a true gameday decision."

— Adam Schefter (@AdamSchefter) November 5, 2016
So as of early Sunday morning, we can't say with any certainty whether Roethlisberger is going to start or not. While that's disconcerting for some (looking at you, fantasy owners), the fact that the decision is taking this long means he is exceptionally close to being back on the field.
If Big Ben does play against the Ravens, we'll have to see how effective he is coming off of the injury. Whether it's him or Landry Jones, though, the Steelers still have the viable weapons to topple Baltimore. Regardless, though, we'll keep you updated on this situation as soon as there are any reports or an official word.
More from NFL Spin Zone
This article originally appeared on