Why the Eagles need the Cowboys to continue the winning streak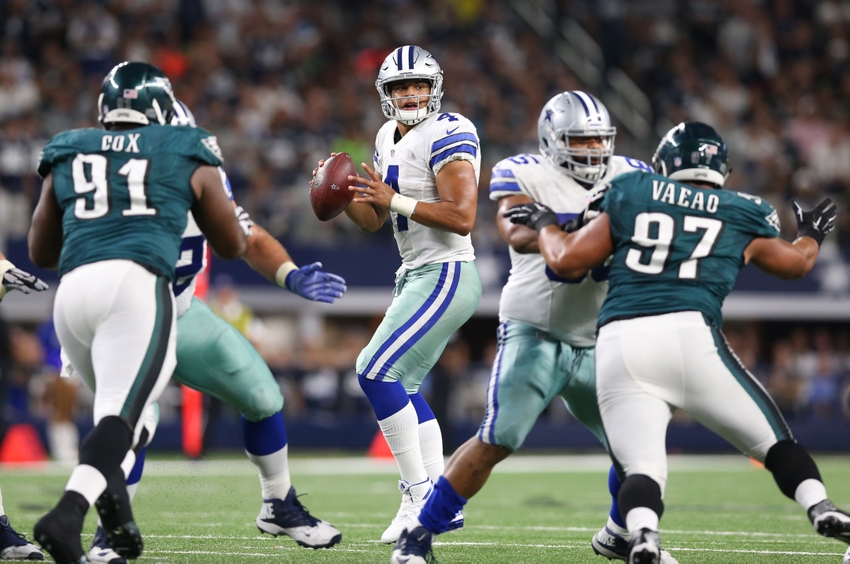 As sick as it may make some of you to hear this, the Eagles need this winning streak of the Cowboys to continue.
Playing on Monday night means that the players were off on Tuesday, and for the Philadelphia Eagles, that's a good thing. With so many bumps and bruises, especially to important players, having the extra day off may literally be what the doctor ordered.
More from Inside the Iggles
After last Sunday, it may be hard to hear this, but the season is a long way from being decided. Six games remain on the 2016 schedule for Philadelphia. All of those games are winnable. Four are at home, and three of those four are against the three teams that this team knows very well, the other members of the NFC East. Fortunately for Philly, they'll all play their remaining divisional games in the friendly confines of Lincoln Financial Field.
The remaining games are against the Baltimore Ravens, the Cincinnati Bengals and the Green Bay Packers. The games against the Ravens and Bengals are on the road. You already know the game against the Packers is this Monday night and will be played at "The LInc".
Here's where it gets tricky. It may be necessary that the Dallas Cowboys continue their winning streak. Philadelphia's five losses are all against teams in the conference. The Cowboys' remaining games are all against conference opponents. Winning the NFC East for "the birds" may be out of the question. That means, if they make the playoffs, they'll have to do so as a Wildcard. That also means they need the other teams in the NFC to start racking up losses. They now need the Cowboys to run through their schedule without blemish until New Year's Day when they meet the Philadelphia Eagles.
Philly will need to take care of their own business as well. They're approaching the end of the toughest portion of their schedule. Now you have to hope they can win against some pretty banged up competition. You have to hope they can find a way to avenge the losses to their division mates. It won't be easy, but it won't be impossible either.
This article originally appeared on