Why Los Angeles Rams DL Ethan Westbrooks Almost Retired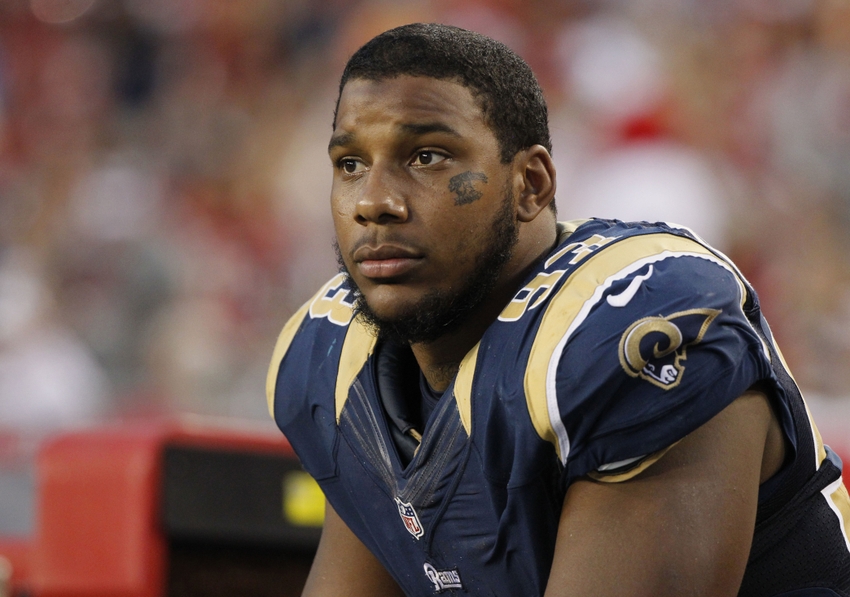 The rigors of everyday life have been weighing heavy on Los Angeles Rams defensive lineman, Ethan Westbrooks. In fact, he almost retired from the National Football League altogether earlier in the season because of it.
According to Alden Gonzalez of ESPN Los Angeles, Westbrooks is in custody disputes with the mothers of two of his three children and the constant struggle with the court system nearly made him choose another profession prior to Week 3:
The back-and-forth with the mothers of his youngest was becoming too much, Westbrooks said. He was growing frustrated with a court system that he said was making it hard for him to see his kids, so he thought about giving it all up, about going into nursing or real estate or landscaping — anything that would bring him back to the Northern California area where all three of his children reside.
Thankfully for the Rams, Westbrooks decided to hang on and gut through it, ultimately leading to his scoring a 77-yard fumble recovery for touchdown against the Tampa Bay Buccaneers in the same week. Talk about important, it was a huge touchdown in a game the Rams won by just five points.
Since then, the Rams have seen plenty of injuries to their defensive line and Westbrooks has been the biggest beneficiary with increased snaps. The third-year player still has an uphill climb to get more work, though, with so much talent along Los Angeles' defensive line.
It's hard to fathom Westbrooks giving up on his dream and the money associated with it—money that might not be a lot in comparison to what starters get, but it certainly pays the bills and is more than most jobs can offer to regular working people.
Sometimes there are things bigger than football and clearly Westbrooks understands that. The 25-year-old is nothing short of admirable for the dedication he has to his kids and nobody would blame him one bit if the youngsters won out over football in Westbrooks life.
This article originally appeared on