Who is performing at halftime in Vikings-Lions Thanksgiving game?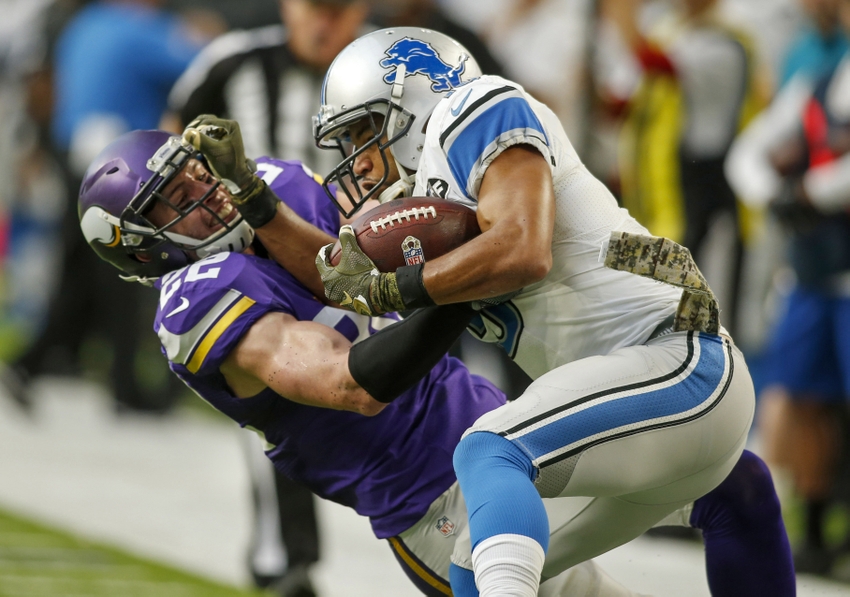 The Detroit Lions will host the rival Minnesota Vikings for the first of three Thanksgiving Day games in the NFL. Who will be singing at halftime?
The NFL is an annual staple of Thanksgiving Day in the United States of America. One of the two teams that has a home game on Thanksgiving Day every NFL season is the NFC North's Detroit Lions.
The Lions (6-4) will be hosting their NFC North nemesis in the Minnesota Vikings (6-4). Whomever wins the second annual meeting of these two rivals at Ford Field on Thursday afternoon will be in first place atop the NFC South Standings.
Detroit is rarely this good this late in the season. However, the Lions organization always does a phenomenal job of hosting one of the Thanksgiving Day games. Who will be singing at halftime during the Vikings/Lions game on Thanksgiving Day?
Performing at halftime of the Vikings/Lions game will be singer-songwriter Andy Grammer. Grammer is 31 years old and a native of Los Angeles. He has had two hit albums, 2011's self-titled and 2014's "Magazines and Novels".
Grammer has had several hit singles in the United States over the last five years, including "Honey, I'm Good" and "Good to be Alive (Hallelujah)". He has performed at multiple, high-profile sporting events in the past, including the 2015 World Series between the Kansas City Royals and the New York Mets, the 2016 AFC Championship Game between the Denver Broncos and the New England Patriots, and the 2016 NBA Finals between the Cleveland Cavaliers and the Golden State Warriors.
Music has a very important fabric in Detroit. It is known for the popular Motown style of music and several iconic rock bands of the years. Going with Grammer is a great call by the Ford Family, knowing that he is pure class and will certainly do an excellent job on Thanksgiving Day.
More from FanSided
This article originally appeared on