Who Are the Super Bowl Favorites Out of the AFC?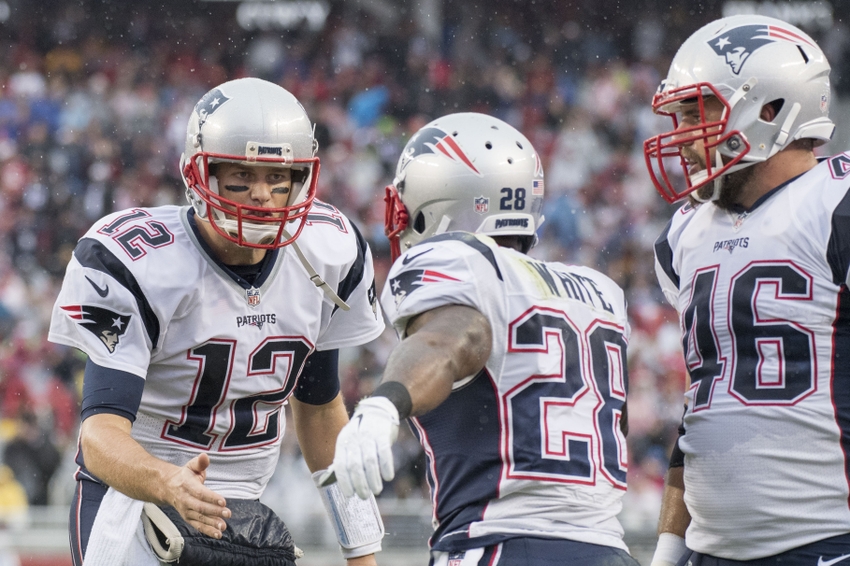 At Week 12 of the 2016 NFL season, who are the favorites to make it out of the AFC and play in Super Bowl 51?
We are now getting deep into the season and things are beginning to clear up—at least as much as they can in an unpredictable NFL. However, it's also time to start thinking of which teams can make it to the Super Bowl. Essentially, it's time to start assessing who the favorites are. Let's take a look in the AFC.
To me this is a no-brainer. The favorite is the same favorite for almost the past decade and a half; the New England Patriots. They are far from an unstoppable force and could be upset at some point in the playoffs. However, they are by far the most balanced team with the fewest weaknesses. It doesn't hurt that they could quite possibly have the greatest quarterback, head coach and tight end of all-time.
Tom Brady is a huge advantage at quarterback over any other quarterback he'll face in the AFC. The next best guy is Ben Roethlisberger and I just so happen to believe his Pittsburgh Steelers have the best shot of upsetting them. Let's not forget they were one Fitzgerald Toussaint fumble from beating the eventual Super Bowl champion Denver Broncos in last year's Divisional Round of the playoffs without Le'Veon Bell or Antonio Brown. They have the scariest offense in the league and a defense littered with young talent. Still, Brady has a long history of picking them apart and dominating them.
Head coach Bill Belichick also gives them a massive advantage. There is no one close to being on his level in the AFC and you can make a case very few in the history of professional football are on his level. He will outcoach any coach he faces on the road to the Super Bowl. The only chance of beating him is flat out having more talent to beat him.
The Pats offensive weapons are also daunting despite their lack of intimidation factor, other than Rob Gronkowski of course. Gronk is a physical monster and the greatest mismatch in the game now that Calvin Johnson has retired. Putting Martellus Bennett opposite him at tight end almost seems unfair. Julian Edelman is an outstanding possession receiver and more talented than Wes Welker ever was. Then you have the complementary pieces like Dion Lewis, LeGarrette Blount, James White and Chris Hogan. This offense will be a problem.
While I hated trading Jamie Collins at a time when you're a contender, it's tough to really question Belichick's decision making. We've seen this multiple times in the past. There is a lot of young talent on this defense and their secondary is very strong. The front seven took a significant hit, but odds are they'll have it figured out come January.
The other teams with a legitimate shot are the Broncos and Oakland Raiders in my eyes. The Raiders are flat out too young and the defense just isn't good enough yet. What the Broncos did last year with a nightmarish quarterback is an anomaly that will be almost impossible to reproduce. Their defense is also much weaker against the run, which could be their eventual undoing. I'm certainly not ready to buy into the Dolphins, Texans, Chiefs or Ravens going into New England and knocking them off. The Pats are the clear-cut AFC favorites heading into Week 12.
This article originally appeared on