Whisenhunt issues warning to Justin Hunter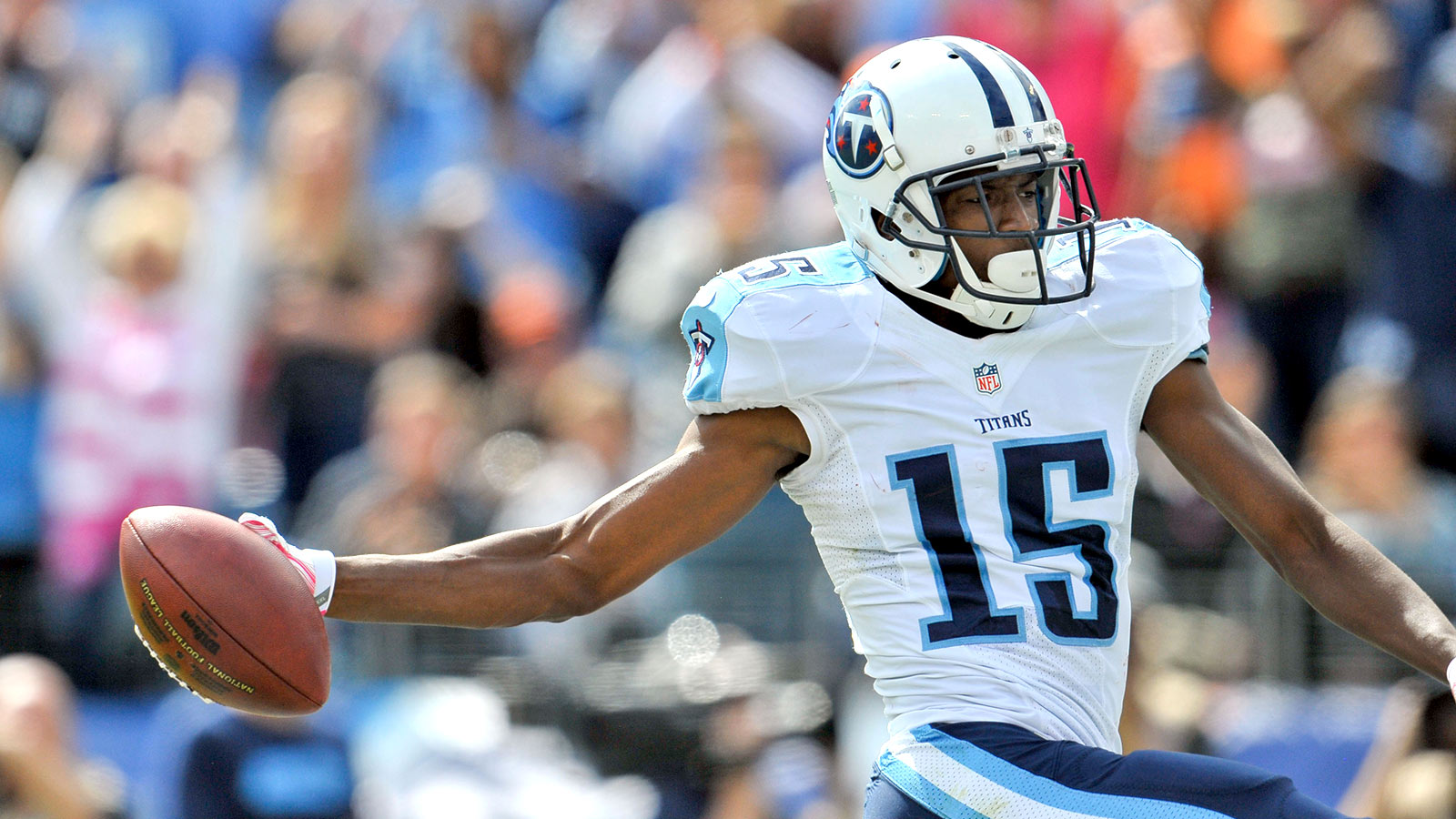 If Tennessee Titans wide receiver Justin Hunter wasn't previously aware 2015 is a make-or-break season, he is now.
Titans head coach Ken Whisenhunt offered a point assessment of the third-year player last week.
"At some point, you either get it or you won't be in this league anymore," Whisenhunt said, according to David Climer of the Tennessean. "That's the natural order of the NFL."
For his part, Hunter said he does, in fact, get it. The former second-round pick knows what is expected of him and what the stakes are if he fails.
"I've got to get it going," Hunter said, via Climer. "Going into my third year, I've got to improve. I can't falter in any part of my game."
Thus far, Hunter's career has produced mixed results, bordering on disappointing. There have been bright spots, such as his 18.5 yards-per-catch average. However, as Climer notes, Hunter has also been a non-factor in many games. The former University of Tennessee star has just one catch or no catches at all in 14 of his 26 games in the NFL.
With the arrival of 2015 second-round pick Dorial Green-Beckham, along with the free-agent additions of Harry Douglas and Hakeem Nicks, Hunter knows he must produce. Otherwise, his coach's warning may come true.
"There's a lot of competition in the room," Hunter said.
(h/t The Tennessean)
Photo credit: Jim Brown/USA TODAY Sports