This sleeping giant will emerge for the Tampa Bay Buccaneers in 2015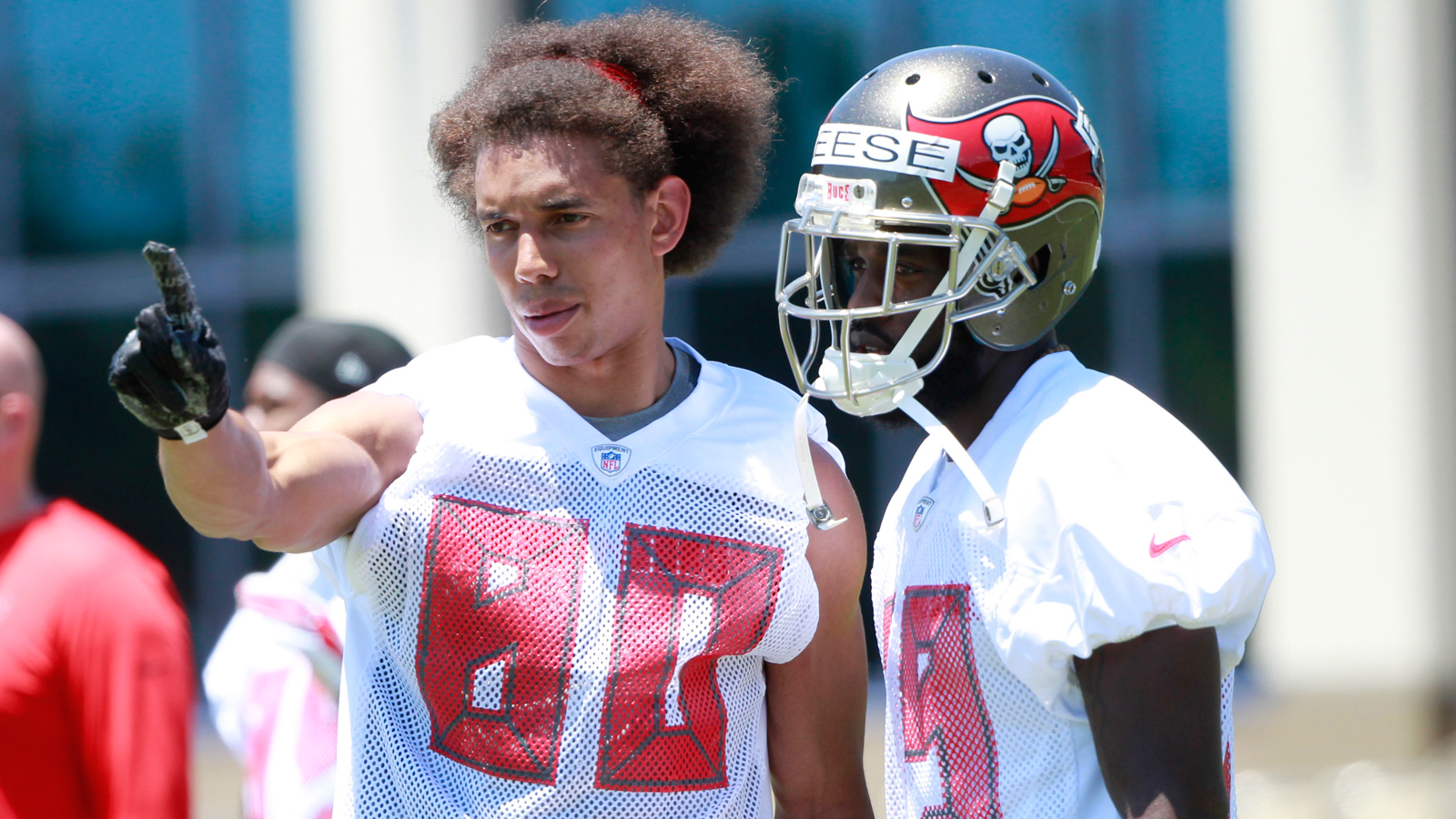 The Tampa Bay Buccaneers have a boatload of young talent on their roster, it's tough to debate that. Even with that being said, the potential for a major sleeper to come out of the woodworks is always there.
Think Victor Cruz in 2011, Doug Martin 2012 and of course Odell Beckham Jr. last season. These three players burst onto the scene in a big way, but will a 2015 sleeping giant come from the Buccaneers? It's possible, so let's take a look at who the most likely player could be.
Kenny Bell, WR
The rookie from Nebraska has some serious upside, even though he was only a fifth-round pick by the Bucs. While there have been rumblings that Bell could potentially push Louis Murphy out of the No. 3 wide receiver role, he'll have some work to do in training camp.
While Bell's a bit of a longshot to make that huge jump in his rookie season, if he can get time on the field then he'll get his fair share of chances. When you're out there with the likes of Mike Evans and Vincent Jackson, it's hard to not imagine that you'll be looking at great matchups on a consistent basis.
One thing that really stands out about Bell is the fact that he was productive in all four years at Nebraska. He caught 32 balls for 461 yards and three scores as a freshman, then averaged 49.6 catches per season over the next three. He averaged 17.05 yards per catch during his sophomore and senior seasons, while dropping to just 11.1 during his junior year.
Bell's 18 touchdowns over his final three years are also impressive, and he may be the definition of a dark horse in this talented Bucs offense in 2015.
Photo Credit: Kim Klement-USA TODAY Sports