This sleeping giant will emerge for the New Orleans Saints in 2015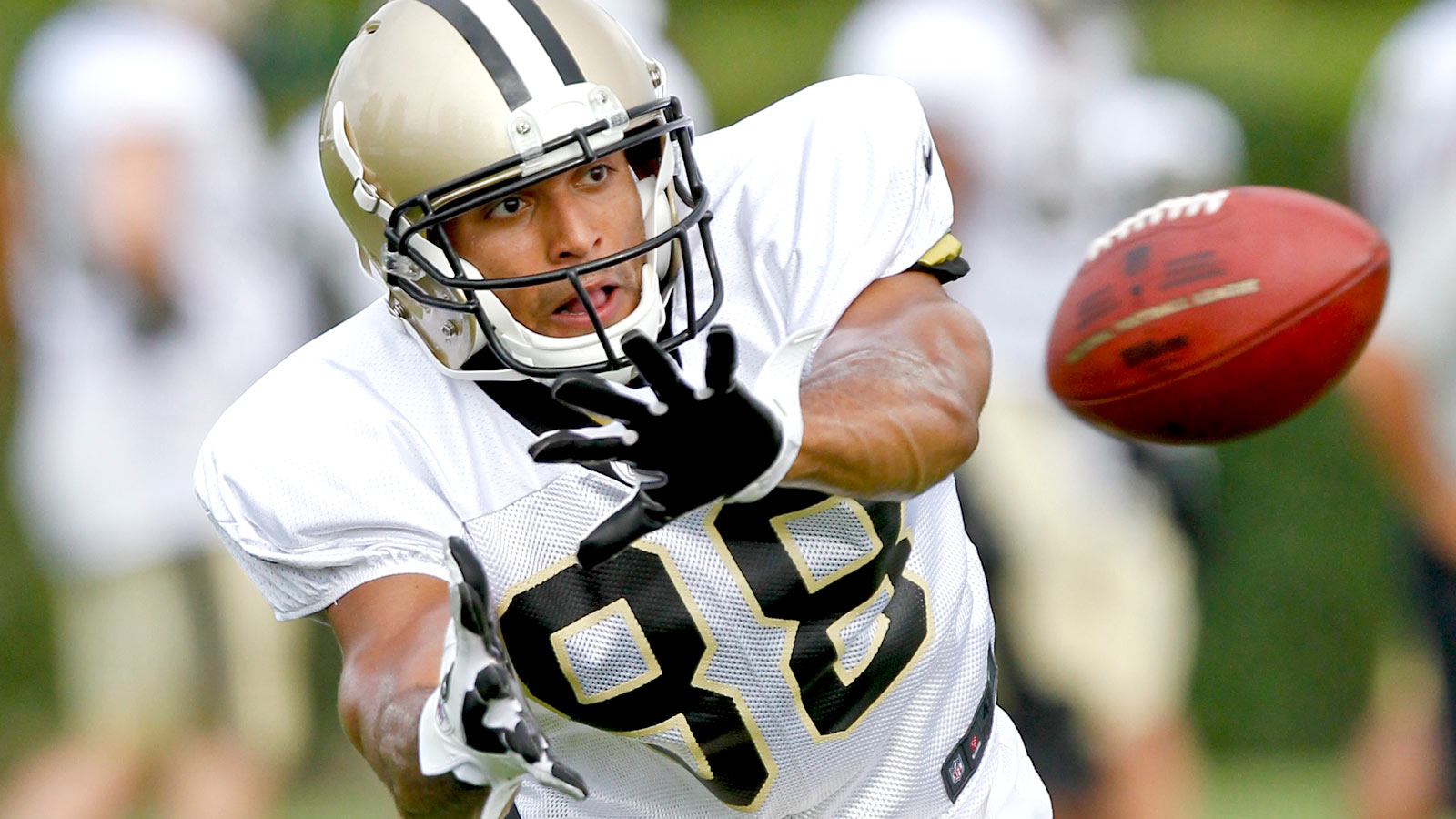 After trading away Jimmy Graham and Kenny Stills this offseason, the New Orleans Saints are looking for someone to fill the void. While second-year wide receiver Brandin Cooks is most likely the man to answer the call, they'll need to find production elsewhere on the offensive side of the ball.
This is where the search for the sleeping giant comes in. It seems as though every season, there's at least a few players who burst onto the scene when no one really expects it to happen.
In 2011 it was Victor Cruz, in 2013 it was Alshon Jeffery and last year it was Odell Beckham Jr. While Jeffery and Beckham had widely known potential, they still made a splash in a very big way. This year, could one of the players to burst onto the scene come from the New Orleans Saints?
Here's a prediction on one player who just may fit the mold.
Nick Toon, WR
Why Nick Toon, you ask? As previously reported by Pro Football Focus, playing in the slot for the Saints has been a wide receiver's dream. That's not to say that Toon will consistently be in the slot, but if he can win the battle for the No. 3 receiver in New Orleans, he could be poised to do some serious damage.
With defenses locked in on Brandin Cooks and Marques Colston, Toon may be ready to return to his glory days during his senior season with the Wisconsin Badgers. During that year, Toon caught 64 balls for 925 yards and 10 scores.
While Toon hasn't been overly impressive in his two seasons of action, he's gotten increasingly better. While playing in only eight games in both 2013 and 2014, he was able to jump from four receptions the first season to 17 last season. Best of all, Toon started to piece it together at the end of last year, catching all 17 of his balls during the final six games.
Toon may really benefit from another year of working with Drew Brees, and 2015 may be the year that he turns out to be the sleeping giant, at least for the Saints.
(h/t Pro Football Focus)
Photo Credit: Derick E. Hingle-USA TODAY Sports