This sleeping giant will emerge for the Carolina Panthers in 2015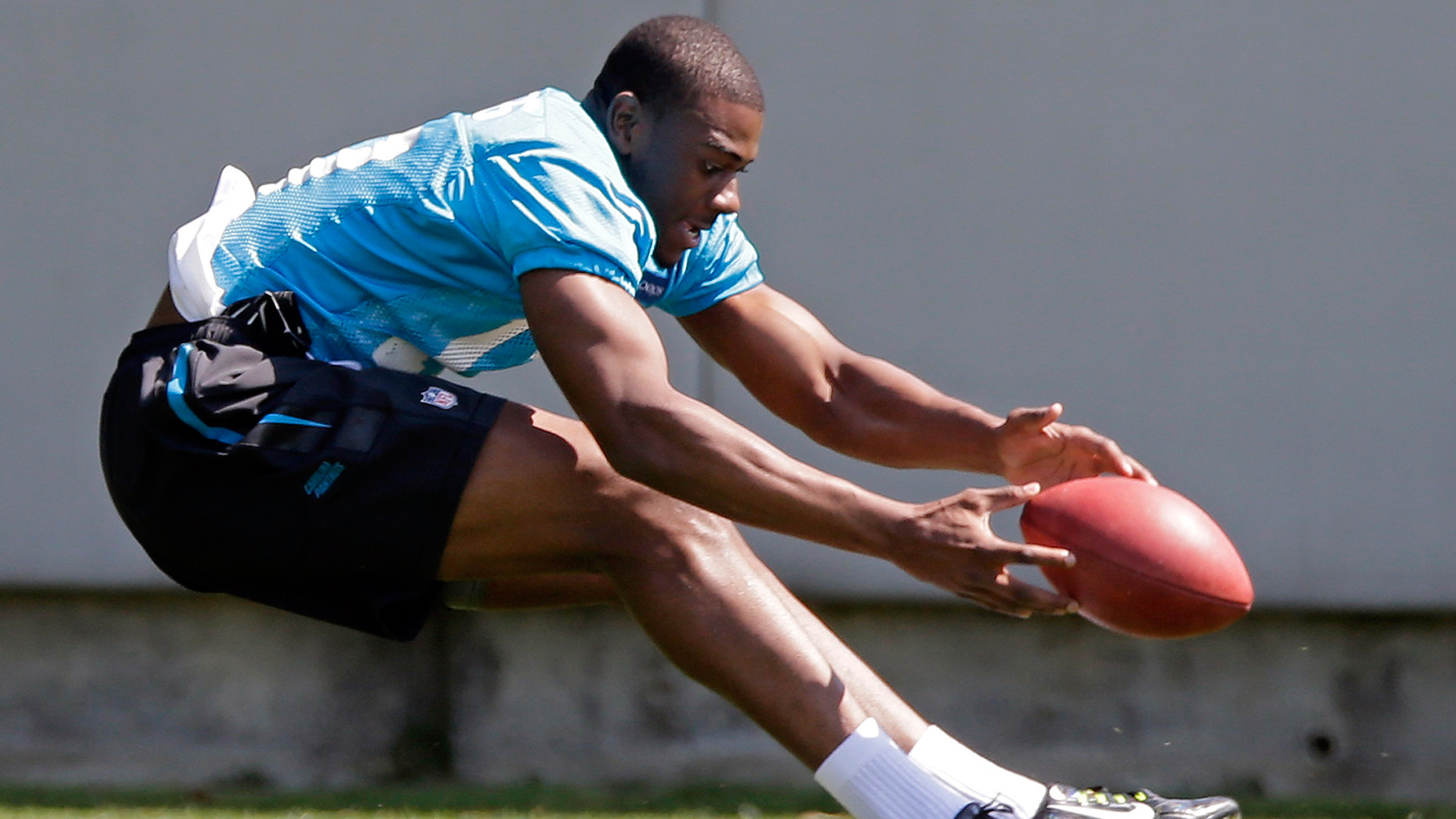 The Carolina Panthers have what you'd call a beautiful mix of veterans and young guys. While players like Greg Olsen and Jonathan Stewart aren't technically "old" at 30 and 28, they aren't the young guys anymore. The players falling under that category include Kelvin Benjamin (24) and Cam Newton (26).
Now, it's also worth noting that you don't have to be the youngest guy on the roster to come through and breakout as a sleeping giant for your team. While players like Victor Cruz and Doug Martin did it in 2011 and 2012, stars can come out of nowhere. Will one of those "sleeping giants" come from the Carolina Panthers this year? It's possible, but if so, who's the player to bet on?
Devin Funchess, WR
I'm putting a lot of trust into Funchess by making him the pick as a potential sleeping giant. Funchess obviously has his work cut out for him with the transition from college to the NFL, but he's in a great situation.
Not only does Funchess get the opportunity to work with a rising star in Newton, but he'll be paired up with Benjamin, which should help to ease quite a bit of the pressure on him. Funchess comes in at 6'4", making him a major red zone threat, but when you look at his collegiate stats, you'll see he's also capable of producing a strong yard-per-catch average.
Throughout Funchess' first two seasons with the Michigan Wolverines, he averaged 15.6 and 15.3 YPC. That number dropped to 11.8 last season, but he still caught 62 balls for 733 yards and four scores. The sky really is the limit for Funchess when it comes to potential, and if the combo of Benjamin and Olsen can help make his transition to the NFL easier, Funchess may shock the world and become an immediate playmaker for the Panthers.
Photo Credit: AP Photo/Chuck Burton