Where is the Leadership in Tampa Bay?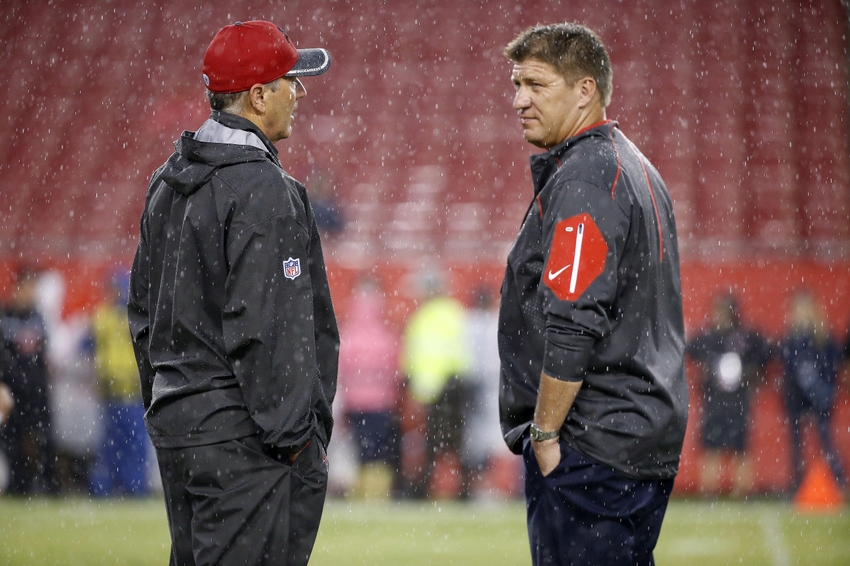 I needed a few days off after that performance the Buccaneers put up against the Oakland Raiders. The biggest question I have after this performance is who is the leader of this team?
A leader makes his presence felt. You kind of fear him but you sure as hell respect him. The Buccaneers organization hasn't had a person like this since Warren Sapp or Jon Gruden. Sapp would yell or Gruden would yell and players did their job efficiently and with actual skill. Right now the Buccaneers lack many skilled players due to injuries but that is also due to a lack of acquisitions in the off-season. This team can still win games in the NFL but they need someone to take over. The three people that impact the team the most are Jameis Winston, Dirk Koetter, and Jason Licht and none of them have stepped up recently.
Jameis Winston's post game press conference really struck a nerve with me. He seemed a little sad, nonchalant, and fairly soft spoken. I'm not an angry person but I would've been pissed after this game. Winston missed open passes, but other than Mike Evans the receivers weren't getting open. The offense moved the ball almost flawlessly in the first half then poof! Nothing. I can't blame Winston for everything but he couldn't make the plays when they mattered. He had a chance but he couldn't make the plays on offense and the defense couldn't hold on any longer.
That would've angered me, so I don't know why it didn't anger him. What happened to the Jameis from the last press conference of the season last year?  He was calling people out and was making players accountable for their actions. Maybe it was because it was the end of the season and he knew changes were coming? That being said, he has been very quiet since that point. Jameis may have fallen victim to the Den of Depression.
The Buccaneers are young and upcoming but they've proven they definitely aren't ready. Dirk Koetter needs to trust his players while leading them effectively himself. He's shown that this team has the capabilities of an efficient offense but when you play to not lose, you really lose more than you win. Why are the Patriots so successful? Bill Belichick. Tom Brady doesn't hurt but this team went 3-1 with Jimmy Garoppolo and Jacoby Brissett. He also doesn't have a great defense this year but it is no question that they are the best team in the NFL.
If Koetter had half the coaching acumen of Belichick, the Bucs could easily be 5-2 or better this season. The Bucs have shown some of similarities to last years Raiders team so that's a sign of hope, but they don't have the same level of talent Oakland does on both sides of the ball. The Raiders have leaders in Jack Del Rio, Derek Carr, and Khalil Mack. I don't think the Bucs can say the same thing. Winston has similarities to Carr in leading a team but the Bucs do not have a Khalil Mack on defense, or an aggressive head coach like Jack Del Rio. I mean, Del Rio goes for two with the game on the line. Dirk Koetter doesn't even trust his team to try and score points before halftime.
Jason Licht has made some great acquisitions since joining the team three years ago. However he has been unsuccessful at finding quality depth and play-makers. The Buccaneers biggest weakness on offense is lack of depth at wide receiver and running back. Injuries do happen in the NFL and it's unfortunate that the Bucs have key players get injured but they should realize who they have. Doug Martin is injury prone and has two fully healthy season, his rookie year and his contract year. Charles Sims has missed more games than he's played. Vincent Jackson is an aging veteran. These are all things that we knew coming into the season, and what did Licht do about it? Zilch.
They also lack speed and a threat down field which would really help with Jameis' over throws. You can't overthrow a guy that can catch up to anything in the air. Winston may not be the leader he was last year because he doesn't have as much confidence in his team. They desperately need someone to take over the team.
Same thing on defense. Their worst positions are within the secondary. They made improvements from last season with the signing of Brent Grimes and drafting of Vernon Hargreaves, but they are still getting shredded through the air. Chris Conte is a backup, maybe, on most NFL rosters and McDougald has been as inconsistent as they come. Licht has shown that he doesn't believe that this team can make a deep run by the lack of interest in a potential trade this year. The asking price may have been too steep on all the targets but if he thought they were one player away a move would've been made. Licht has to take reigns of this team and make them a contender.
As I stated earlier I believe there isn't a player on this roster that holds players accountable. One reason why I thought the Buccaneers should have targeted Josh Norman this off season was not only for help in the secondary, but that he would have the opportunity to be the voice of the team. On the Panthers he was kind of third string behind Cam Newton and Luke Kuechly. Now that he's on the Redskins, he's the voice of the team – whether they like it or not. Norman is the type of player to hold people accountable. He's been seen yelling, getting in people's head, and saying things as they are. Josh Norman called out an official this week. In his press conference he said:
"Who's 88? I gotta know. I just gotta know. Who's official 88? He sucked. I just gotta be honest with you. I'm just going to be honest with you. I'm going to be straightforward. He was terrible. I feel he should be reprimanded. I feel like some of the plays that were going on out there, it was terrible to the point where we go down the field, Crowder scores, blatant facemask. Blatant. We get the touchdown. Now, defense, we go out there and on the same sideline, we stop them for a run. We get in there and he say we had a facemask, and there was no evidence of that. It was a scrum. How did you see the scrum facemask, but you did not see the blatant one when it was just him and another person?"
That's a statement that could've easily gotten fined, however it is apparently fine to rip on officials, but not shoot a fake bow and arrow. That's another thing, but do you think anyone on Tampa would call out an official or even a player in an interview. If Winston came out and said what was Adjei-Barimah doing on the fourth down play or if Dirk Koetter came out and said Winston needs to make those throws. This team has been "We tried hard," for too long, they have to be a team that says, "We have to win."
The Buccaneers have to find someone soon or this team will be in a constant rebuild for many years to come. This game against the Falcons will be a huge indicator on how the Buccaneers stand as a team. If a leader comes out of the woodwork, is it too little too late.
More from The Pewter Plank
This article originally appeared on