When is the 2017 NFL Draft?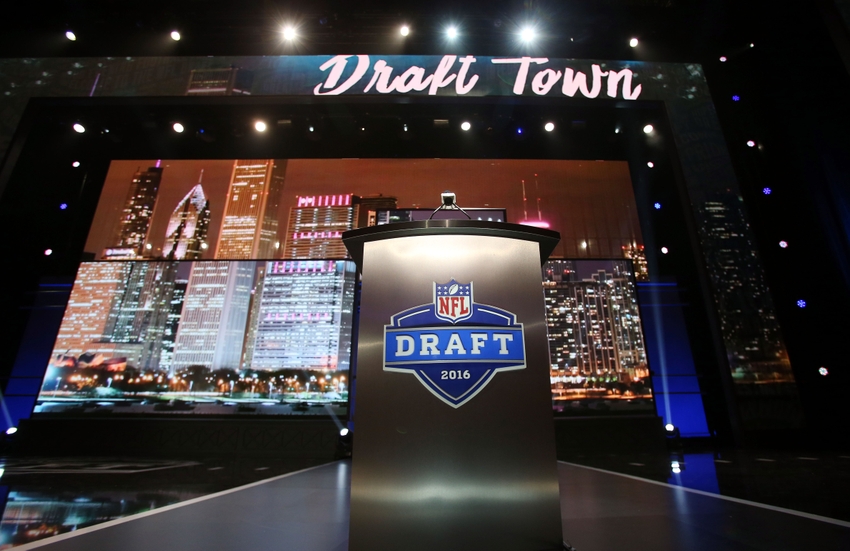 Taking a look at the when the 2017 NFL Draft will take place.
We still have a long ways to go before the NFL season comes to an end. That being said, it is never too early to look ahead to the 2017 NFL Draft.
The 2017 NFL Draft will begin on Thursday, April 27 and will go through Saturday, April 29. Similar to what we have seen in recent years, the first round will take place in primetime on Thursday. That will be followed by the second and third rounds on Friday and rounds four through seven on Saturday.
All seven rounds of the draft will be televised live on ESPN networks and the NFL Network.
After taking place in Chicago, IL the last two years, the 2017 NFL Draft will move to Philadelphia, PA. The players and teams will obviously be the focus, but it will be interesting to see how the always vocal Philly crowd plays a role in the event. Roger Goodell may see even more boos than usual.
The hometown Eagles traded their 2017 first round pick in the coup to land quarterback Carson Wentz. The Eagles will, however, still select in the first round after trading for the Minnesota Vikings' pick in exchange for Sam Bradford just prior to the start of the 2016 season.
That being said, the Vikings are one of the best teams in the NFL. The Eagles will likely be picking towards the tail end of the first round.
Teams like the Cleveland Browns, San Francisco 49ers, Chicago Bears and the New York Jets are the favorites to take home the first-overall selection at this point.
Quarterbacks Deshaun Watson and DeShone Kizer are the early favorites to go number one overall. Elite defenders Myles Garrett and Jabrill Peppers also figure to be heavily involved in the early mix.
There is still a ton to play out before we know what will happen, but it always an extremely interesting process to follow. Be sure to check out who favorite team finds as their next big star in the 2017 NFL Draft.
This article originally appeared on