What's the possible recovery time for a dislocated finger?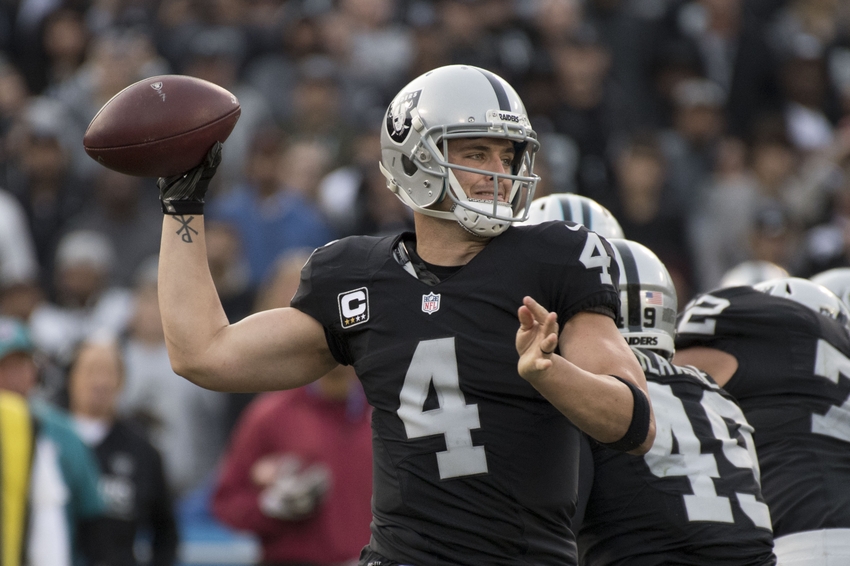 In light of the injury suffered by Derek Carr on Sunday, how long does it take to recover from a dislocated finger?
The Oakland Raiders built a lead, withstood a comeback by the Carolina Panthers and won another close game on Sunday afternoon. Midway through the third quarter, quarterback Derek Carr took an awkward snap from under center and suffered a gruesome looking injury to his right pinky finger.
Carr returned to the game, after missing just one offensive series, with a glove on his throwing hand. He looked no worse for the wear, all things considered, with accurate passes and adequate velocity on the ball.
Monday afternoon Carr's brother, former NFL quarterback and current NFL Network analyst David Carr, offered some insight on the injury.
Oof. David Carr said his brother, #Raiders QB @derekcarrqb, dislocated his finger in two places. One finger, two dislocations. No breaks tho

— Ian Rapoport (@RapSheet) November 28, 2016
Carr's availability for Week 13 against the Buffalo Bills, and perhaps beyond, will likely come down to comfort throwing the ball and pain tolerance. The former did not appear to be an issue on Sunday, albeit with a glove on even as he warmed up on the sideline before re-entering the game.
Carr surely won't practice a ton this week, if only to protect him from aggravating the injury. The Raiders' offense was limited purely to shotgun after he came back into Sunday's win over Carolina, even in victory formation, and that may continue until further notice.
Two dislocations is a good explanation for how gruesome Carr's finger looked immediately after it happened. No breaks in his finger is a good break though, and Carr is not expected to need surgery. Some discomfort for the next game or two is virtually assured, but barring a setback Carr may not miss any games as the Raiders look to finish the regular season strongly.
This article originally appeared on