What factors are causing the NFL T.V. ratings to drop?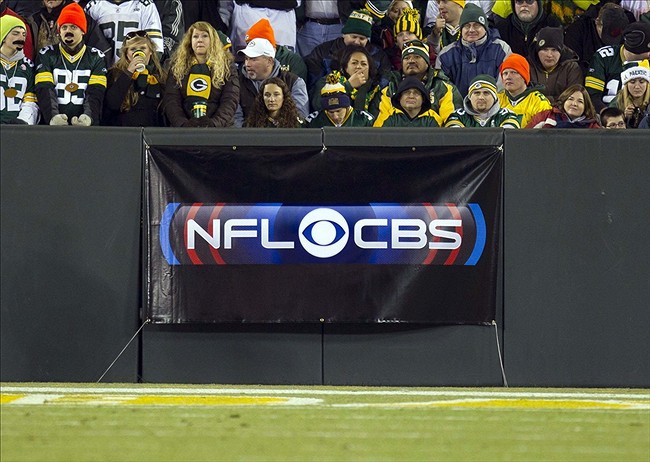 As you may or may not know, the television ratings for the NFL have been down this season.  Not down like "aw shucks my cat is sick" but down like "I'm in massive amounts of debt without a job" down.  Before week 10, 26 of the 27 prime time games saw a decline in ratings from the previous year.
At their worst, the tv ratings have been abysmal.  In week six for example, Sunday Night Football saw a -38% difference in viewership numbers from 2015, and Monday Night Football was even worse, at -40% from the year before.  Overall, most sports media publications estimate a drop anywhere between 12-17% in total through the first nine weeks.
So, what is causing these drastic dips in viewership?  With most things in life, the answer is not abundantly clear, and is a combination of multiple factors.  Let's break down those factors, and take a look at what's to come.
Reason 1: The Election
If I were to give out a percentage on each of the reasons, the election would be at least 50%.  Make no mistake, the polarizing 2016 election, especially with two of the debates coming on a Sunday or Monday night, is the main culprit for the declining numbers.  The first presidential debate drew over 84M viewers, the highest ever recorded.
In contrast, the highest rated game in terms of tv ratings this year topped just 28M viewers.  Obviously, there will be more viewers who tune in only to debates and not the NFL.  However, the amount of those who would watch the presidential debate over a prime time NFL game also increased.
If you still are not sure if this was the main culprit, the week 10 numbers should change your mind.
NFL's Week 10 rebound … Early figures: Cowboys/Steelers draws a 17.8, Seahawks/Pats a 14.3. Those beat all World Series games except G7.

— Albert Breer (@AlbertBreer) November 14, 2016
A 17.8 rating is up two full points from the next highest prime time game this season.  Did it help that last week's slate of games was probably the best the NFL has put out this year?  Surely (we'll get to that shortly).  That doesn't constitute a full 2 point swing though, and it is very likely at the end of the whirlwind election played a big part.
Reason 2:  Bad Football Matchups/Games
I have heard from many fans that they believe this NFL season has been one of the worst in recent memory.  There aren't any good teams besides the Patriots.  The prime time games have been blowouts.  The Bears played 4 games in prime time already.  Seriously though, 4 prime time games for the Bears?  I mean…. who hurt you, NFL?
All of those concerns are valid, and have a gradual effect on how the typical NFL fan watches games, especially those not featuring their favorite team.  If the Jaguars and Texans are playing a 12-3 game and it's 10 o'clock at night, (oh man I'm becoming old so fast what is happening) I am rightfully going to bed unless I have massive amounts of fantasy money riding on Allen Robinson.
For example: for the first ten weeks of the season, the Thursday Night Football games have ended with the following point differential, starting from week one; 1, 6, 27, 15, 12, 7, 16, 14, 15, and 21.  Only three games produced a close (one-score) result, and only one since week three.  Even if the NFL says that they are not worried about the product they are putting on the field, deep down they know they should be.
Reason 3: Over-saturation
Many fans would point to the fact that the NFL has three prime time games every week as a reason the ratings have declined.  While this is certainly a topic of discussion, it may mean less than originally thought.
If fans are becoming increasingly uninterested about prime time games, it is a very recent affair.  In week nine of this season, the divisional Thursday Night Football game between the Atlanta Falcons and Tampa Bay Buccaneers totaled a paltry 5.8M viewers.  Compare that to last year's game between the hapless Cleveland Browns and Cincinnati Bengals, which saw over 8.8M viewers.  Compare that to 2014's Thursday Night Football, which topped 6.8M.
Week after week, the same thing.  If fans had a problem with the amount of games being shown on television, why are they just now refusing to watch?  It could simply be a breaking point, that THIS is the year they stop watching so much football.  It could be that the over-saturation is coupled with a perceived decline in play, which I would argue is not true (the decline in play aspect at least).
Reason 4a: The "Colin Kaepernick Effect"
Firstly, no.  Secondly…no.  If your viewing pleasure of the NFL is determined so much by the actions taken by one or two players during a 2-minute stretch before a game, then you weren't a fan of the game in the first place.  Start watching the game after the National Anthem.  Close your eyes and mute the screen.  But to avoid the television during games because someone did something deemed disrespectful?  I can guarantee that is not the case.
Reason 4b: The "Ray Rice Effect"
Again, no.  Are people upset about how the NFL is handling domestic abuse?  Rightfully so.  But ratings actually shot up after the Ray Rice incident surfaced a few years ago.  Morbid curiosity?  Maybe.  More likely, very few people stopped watching football because of these incidents, and a few actually turned on games because of them.  I would venture to say that happened with the Kaepernick situation as well.
What's next?
As discussed earlier in reason one, the NFL already saw a noticeable hike in the television ratings for week 10.  The slate of games was the most competitive and fun week that the NFL has produced in some time, and there was nothing else on television that people felt was worth watching over football.
The NFL is right not to worry about the declines
Basically, much ado about nothing.  Week ten rebounded in a big way for the NFL, and will likely see ratings normalize over the next few weeks.  There are some lingering concerns though.  The perception that the league as a whole has diminished is real.  Fans are genuinely upset about the quality of the refereeing, and the NFL hasn't done the one slap-you-in-your-face obvious solution of hiring full-time referees yet.  The whole "commercial, one yard touchdown, commercial, extra point, commercial, kickoff, commercial, way of doing business is extremely frustrating and could be resolved by allowing jersey advertising to rake in more cash while cutting the ad time down.  Then again, in the future, some fans would argue that jersey advertising is why they stopped watching the NFL.
But really, the NFL is right not to worry about the declines.  They almost have free range to do what they want.  Hardcore fans will still watch the games every Thursday, Sunday, and Monday.  People rely on the NFL for their work, even if they aren't associated with them.  Those people aren't going to discontinue their viewing because the commercials are a lot or the games are boring.
The behemoth is still fine, and more people will still watch the Super Bowl than give a dollar to a homeless man…. or something…
Follow Ty Finch on Twitter @Finchty and Like or SLR Facebook Page!
More from SideLion Report
This article originally appeared on