What does Sammy Watkins' return mean for Buffalo Bills?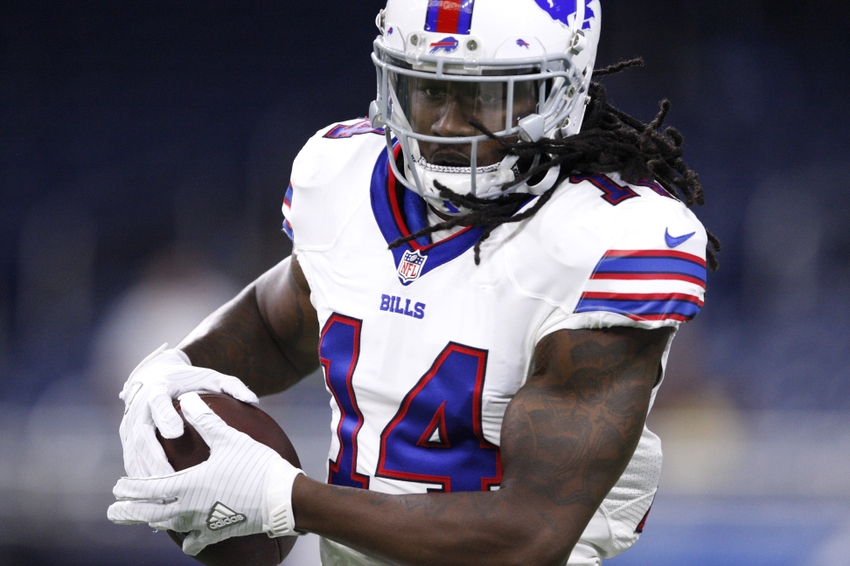 Sammy Watkins, the star receiver for the Buffalo Bills, has been cleared to play after suffering an injury earlier this season. What happens next?
Teetering on the edge of competitiveness and a potential Wild Card spot in the AFC playoff race, the Buffalo Bills got a big piece of news when GM Doug Whaley announced star receiver Sammy Watkins would be returning to practice…
This is big: #Bills WR Sammy Watkins (foot) will return to practice today, per GM Doug Whaley.

— Ian Rapoport (@RapSheet) November 23, 2016
This is big news for the Bills, obviously, but what does it mean for their chances the rest of the way?
Watkins has been on injured reserve since late September, and the Bills are 5-5 this season. They've already got one of the most explosive groups of position players in the league without Watkins around, and his presence makes this offense all the more dangerous.
The Bills have fallen to third place in the AFC East behind the Patriots and the somehow surging Miami Dolphins, who have won five straight games. The Dolphins, at 6-4, are just a game ahead of the Bills and two behind the Patriots, looking to claim a playoff spot.
Buffalo is going to need to plan on either winning out, or only losing one more game the rest of the way, and if that's going to be the case, Watkins can be a huge help.
This is a team that plays pretty well defensively, but what they do better than any other team in the league is run the football. That has come at the expense of their passing attack, which ranks last in the NFL. Not having a true no. 1 receiver like Watkins around hasn't made life any easier for quarterback Tyrod Taylor, and perhaps his re-insertion in the lineup can change things up a bit.
As it stands right now, there are three teams in the AFC West with records of 7-3 or better. The AFC South and AFC North are not much of a threat to take any Wild Card spots away, but the Bills are going to need some help because of the fact that they're not likely to take the AFC East at this point.
For Watkins' playmaking ability to make a difference in the playoff standings, the Bills are going to need some help from other teams taking down the Broncos and/or Chiefs, and taking care of business within their final division games.
There's no doubt in my mind that Watkins' presence can improve one of the most exciting offenses around, helping them win games down the stretch. But is it too late?
This article originally appeared on