What Did Peyton Manning Have To Say To New York Giants?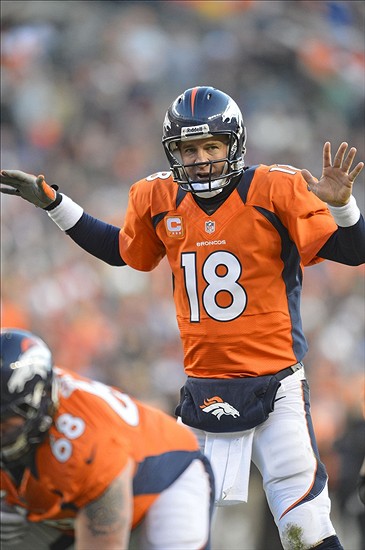 The New York Football Giants (8-3) are doing just fine. But even good teams can utilize words of wisdom, especially from someone with the resume of Peyton Manning. According to the New York Times on Nov. 29, 2016, the elder Manning visited the Giants complex on Tuesday and met with players and coaches.
Peyton Manning Meets With Players
While Eli Manning grew up with Peyton, some of the younger Giants are obviously in awe of a player they watched growing up. It certainly doesn't hurt that Peyton left the game on his terms. And with a Lombardi Trophy under his arm.
Rookie wide receiver Sterling Shepard related the Manning message: "Don't take all these moments and time with the guys and all your friends for granted. Cherish those moments because it's going to be over at some point."
Because Peyton played his entire career in the AFC, he played against the Pittsburgh Steelers extensively.  Most of his guidance, however, was probably only useful to Eli.
Peyton Manning Meets With Coaches
Popular thought has Peyton Manning becoming a head coach in the future. Usually great players do not make great coaches, but the Mannings are students of the game. As expected, the Giants coaching staff had the most to gain with their confab with the future Hall of Famer.
"He was kind of drilling the coaches with questions," Eli Manning said. "I know he likes being in there. I'm sure he misses that environment: the game plan, how you're going to deal with things, what your protections will be and how you'll pick things up."
Perhaps Manning will follow in the foot steps of his general manager in Denver; Hall of Fame quarterback John Elway. Elway has become one of the shrewdest general managers in the game. Both Manning and Elway called it quits after winning the title game.
We can't see Peyton sitting on the couch for long.
This article originally appeared on