What did Aaron Rodgers have to say when asked about Carson Wentz?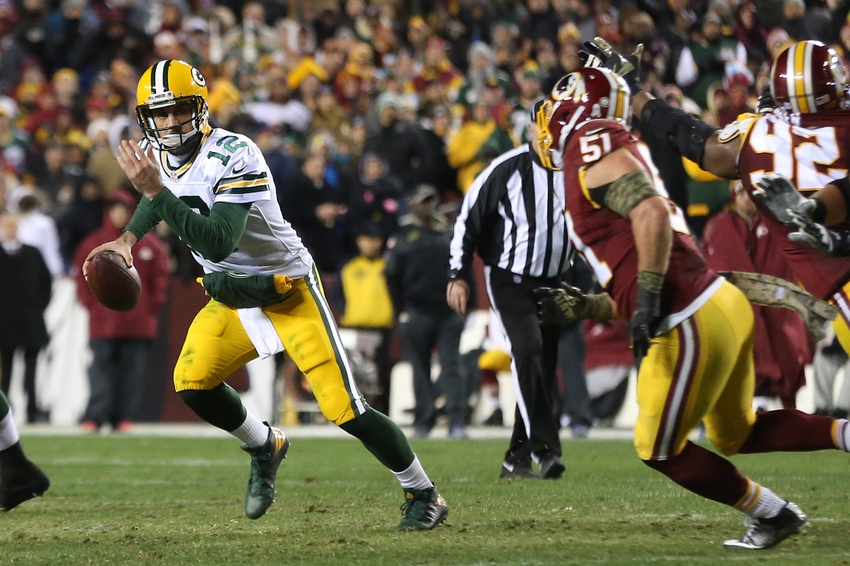 Packers quarterback Aaron Rodgers took time out to speak with the Philadelphia media.
Hasn't it felt like the Philadelphia Eagles have been preparing for a difficult contest every week? Maybe it's just us, but it just feels like every game the Eagles have played in has been one in which they were the underdogs. Many of us had them beating the Cleveland Browns, but that's probably it. It just feels like there's been a nervousness as each game has approached.
More from Inside the Iggles
The coming Monday night is another example. Two struggling teams are set to meet one another. It doesn't seem to matter that the game is in Philadelphia at Lincoln Financial Field (where the Eagles have been lights out this season). Just the mention of Aaron Rodgers and the Green Bay Packers makes some Eagles fans nervous. They aren't being calmed down by the fact that defensive coordinator Jim Schwartz knows Rodgers very well. It doesn't seem to matter that the Eagles are home, and it doesn't matter that Rodgers and the Packers are struggling. This one feels like it could go the wrong way.
Rodgers met with the Philadelphia media recently, and discussed all things Eagles. That included being a teammate of Eagles head coach Doug Pederson in Green Bay, Schwartz and the Eagles' defense and of course the Eagles' rookie quarterback Carson Wentz. Rodgers, like just about everyone else, was nothing but complimentary about the Eagles franchise quarterback.
Here's Rodgers' recent conversation with the Philadelphia media in its' entirety:
At 5-5, the Eagles are a long way from being eliminated from the playoff hunt. Each game will get tighter as we play out the remainder of this season, but they've got a good shot at winning on Monday night. Let's all hope that's exactly what they do
This article originally appeared on