Wes Welker open to rejoining Patriots, talks Deflategate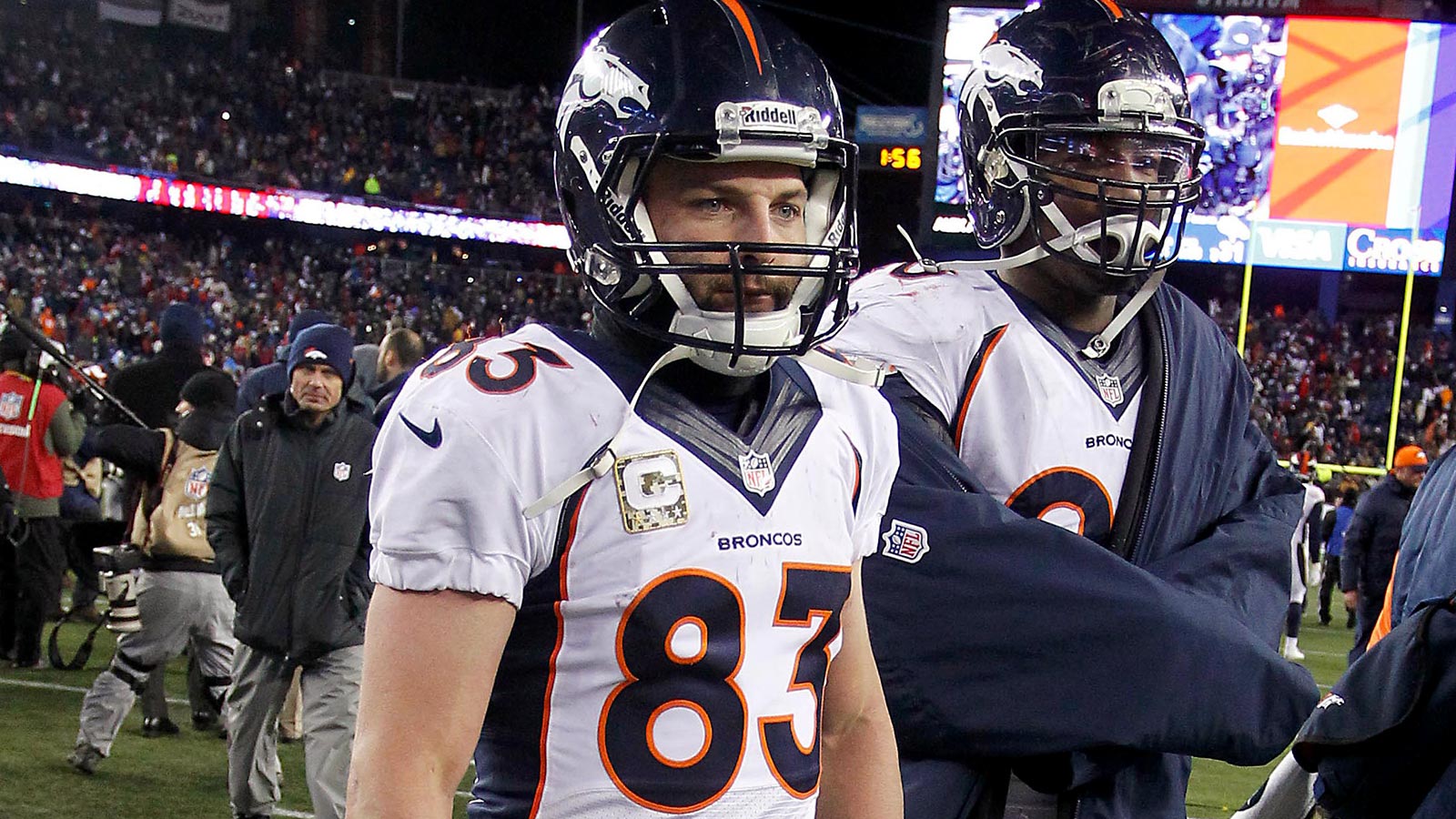 Wes Welker is currently not a on a football team after spending the past two seasons on the Denver Broncos. Part of the reason he hasn't signed is because he has numerous concussions over the course of his career, speciically the last two seasons.
While he hasn't signed with a team, he did talk about reuniting with the New England Patriots while appearing on 98.5 The Sports Hub's "Toucher & Rich" radio show.
"I wouldn't be opposed to it," Welker said. "It's a great organization, obviously, and a great team. It wouldn't be the worst situation in the world."

Welker also discussed the drama surrounding the Patriots as it pertains to Deflategate on WEEI Radio and ended up defending Tom Brady.
It will be interesting to see if the Patriots do bring back Wes Welker. A wide receiving corps of Brandon LaFell, Julian Edelman, Danny Amendola and Wes Welker would surely cause defenses headaches.
(h/t NESN)
Photo Credit: USA TODAY Sports/Stew Milne
"I never really noticed a difference" – Wes Welker when asked about his possible awareness of deflated footballs in New England.

— WEEI (@WEEI) June 2, 2015
"Tom was particular about his balls and I think every QB is. I never really paid attention to how Peyton did (either)." -Welker

— WEEI (@WEEI) June 2, 2015