Wendell Smallwood now has a golden opportunity against the Packers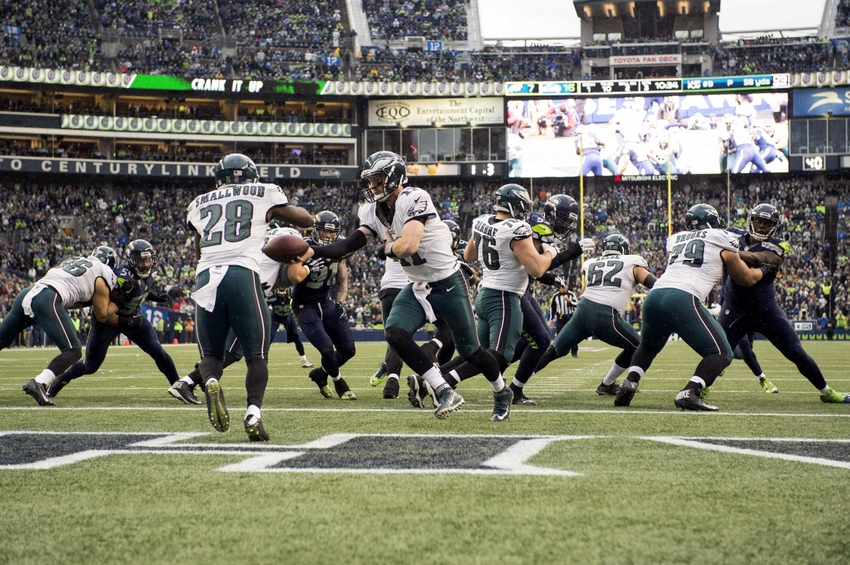 Injuries to Darren Sproles and Ryan Mathews now puts the weight on the shoulders of Wendell Smallwood.
Philadelphia Eagles running back Wendell Smallwood is on record by stating that he's been excited about his workload increasing. He's also been very open about how he relishes his opportunity to walk out on the field and represent the team he grew up cheering for. He's learned that things can change in an instant in the NFL this week. Prior to Sunday, he was teetering between being third or fourth on the depth chart. This Monday versus the Green Bay Packers, he'll be the starter.
More from Inside the Iggles
That has fans both excited and a little nervous. We've seen what Smallwood can do in open space and when he has the ball in his hands. His upside is huge. His potential is through the roof, but fans also remember his fumble against the Dallas Cowboys when the Eagles were threatening to increase their lead on the road. Momentum swung in the Cowboys' favor, and it never swung back to Philly. We can argue all day about who was blocked and who wasn't, but the fact remains, The ball popped out of Smallwood's grasp and nobody else's. You have to take care of the football.
In fairness, many have chalked that up to missed blocking assignments and head coach Doug Pederson's decision to put in a cold Smallwood when he hadn't played the entire game. Smallwood's been steadily improving since that game. Now, we all get to see if he can shoulder the load of being the feature back. He'll have plenty of opportunities against a Packers defense who's shown that they can be taken advantage of.
Ryan Mathews is out. Darren Sproles has a seventh rib fracture. We've been told by Coach Pederson that he may be able to go because his rib injury is in a safe place. Who knows what that means, but we'll all be paying attention to watching this one closely.
This article originally appeared on