Wendell Smallwood deserves more opportunities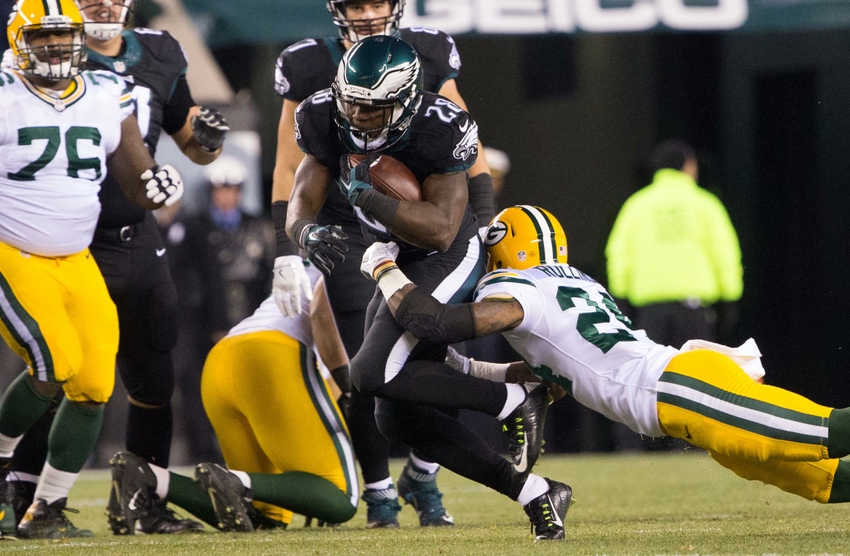 Wendell Smallwood hungry. Wendell Smallwood want ball.
A pleasant surprise for the Philadelphia Eagles this season has been rookie running back Wendell Smallwood. In 11 games, the rookie has rushed for close to 300 yards on only 66 attempts, averaging 4.4 yards per carry.
However, the Eagles seem strangely noncommittal to giving the flashy runner a larger role despite his many flashes of potential.
Against the Green Bay Packers Monday night, Smallwood received a healthy amount of touches during one stretch of the contest and didn't take them for granted, averaging 4.1 yards per carry on the night. But despite his effective running, the Eagles started giving Darren Sproles the lion's share of the snaps, resulting in fruitless screen play attempts the Packers saw coming from miles away.
When Smallwood was taken off the field, the Eagles' momentum suddenly stalled and the play-calling became one-dimensional. Smallwood may only a rookie with a very small sample size to refer to, but he still averages more yards per carry than Ryan Mathews, which is impressive for a first-year player.
With Mathews still nursing the knee injury he suffered against the Seattle Seahawks, Smallwood will have plenty of opportunities to prove to the Eagles that he deserves more touches. The Eagles just need to be sure not to make the same mistake they made Monday night by taking the player with the hot hand out of the game completely.
More from Inside the Iggles
This article originally appeared on