Week 17 NFL Winners and Losers: Dak Prescott was never saving the 49ers
Before we look ahead to next week, let's pause and reflect on some things from Week 9 as we take a gander outside the box score.
Winner: Dak Prescott
A lot of people have been beating the drum about how Chip Kelly wanted Dak Prescott but was overruled by Trent Baalke. If everyone can calm down for a second and take deep breaths from their brown paper bag, a little piece of reality might set in. The entire reason Dak is as successful as he's been this year is that Dallas offensive line and a balanced attack.
Put Dak in San Fran with a horrible front line and no true deep threat (Dez Bryant is Top 5 in the NFL) and you get a disaster. Colin Kaepernick is not a bad quarterback but he looked attrocious behind a line that couldn't block and in an offense that was putrid. So ho-hum all you want about how Chip Kelly could have saved his job by drafting Dak Prescott, but that leads to a situation where we then live in a timeline where Dak is just another mid-round project in a failed Chip Kelly system and Mark Sanchez quarterbacks the Cowboys into getting another Top 5 pick. The notion that he somehow saves the Niners season is laughably irresponsible.
Loser: Josh McDaniels and Matt Patricia
Winning a Super Bowl is something no coach will ever say is a detriment, but that might end up being slightly the case for Josh McDaniels and Matt Patricia. Both coordinators are top choices on the coaching market but they only have this week to interview. New England is likely headed to the Super Bowl, which means neither candidate will be able to interview again until the end of January.
Most coaching vacancies will be filled by then. With no absolute guarantee that McDaniels or Patricia will stay true to whatever behind-closed-doors word they give, no respectable team will hold a vacancy until after the Super Bowl. There's a chance an agreement can be reached but a trip to the Super Bowl might actually prove to be a hindrance to the coaching futures of these two coordinators.
Winner: Tennessee Titans
They might have missed the playoffs this year, but they're set up to be huge next year. They have two first-round picks — one of which is in the Top 10 — and appear to have a system that Marcus Mariota can thrive in. How good he is when he returns is a question that a lot of this hope hinges on, but the Titans could be next year's sleeper team that makes big it me noise in a very winnable AFC South.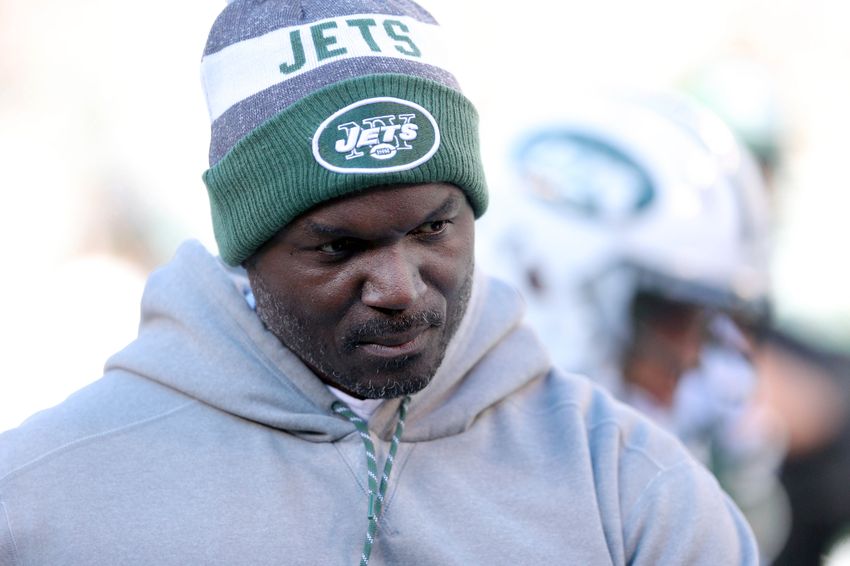 2017 NFL Head Coach Hot Seat
We've already seen a handful of head coaches fired, but who will be on the host seat when next season begins?
1. Todd Bowles, New York Jets
There were rumors that Bowles might be out this season, but those ended unpaved materializing. He'll be entering Year Three with the Jets, and he might have to make the playoffs to save his job — something he's failed to do in his first two seasons.
2. Bill O'Brien, Houston Texans
Assuming he doesn't get canned following a Wild Car Weekend loss, Bill O'Brien will be on a scorching hot seat next year. The Brock Osweiler Experience has been an overpriced disaster and his teams have been nothing more than mediocre at best. He'll be getting the Rex Ryan treatment from now on.
3. Marin Lewis, Cincinnati Bengals
Marvin Lewis is the new Jeff Fisher, except slightly more above average. He's been living on borrowed time with the Bengals for a while now, and another lost season in 2017 could very well spell the end of him in Cincinnati.
4. Bruce Arians, Arizona Cardinals
It's not that the Cardinals would fire Arians, but this could be a Gary Kubiak situation. Arians was rumored to be possibly thinking about stepping down this season, but he'll be back. Arizona's window is closing and if it's too tight after another rough season, he could walk away.
5. John Fox, Chicago Bears
Fox used up his 'Get Out Of Jail Free' card this year with the Bears abysmal 3-13 season. He'll get another chance in 2017, but if things don't start to come together in Chicago, Fox will likely be gone.
Playoff Predictions
The regular season has come to an end, but how will ht sings stack up once the Playoffs begin?
Wild Card: Packers over Giants, Seahawks over Lions; Steelers over Dolphins, Texans over Raiders
Divisional Round: Packers over Cowboys, Falcons over Seahawks; Chiefs over Steelers, Dolphins over Patriots
Championship: Packers over Falcons; Chiefs over Dolphins
Super Bowl: Packers over Chiefs
NFL Head Coaches in 2017
There are going to be more vacancies this offseason but who is going to fill them and who are the hottest targets?
1. Jon Gruden to San Francisco 49ers
This needs to happen. Needs to happen. Gruden has been able to resist jobs up to this point but he might finally spring on one last chance to coach in the NFL. He has San Francisco ties, knows the Bay Area and could very well get the front office control he craves with the 49ers.
2. Sean Payton to Chicago Bears
There might not need to be a trade here as the Saints very well could fire Payton at some point this offseason. That likely would have happened already, but they could very much use getting his money off the books.
3. Scott Linehan to Denver Broncos
After hitting it big with Dak Prescott, Linehan could finagle a way to get Tony Romo to follow him to Denver. If that's the case, we could see Denver return to it's 2015 glory with an offensive-minded head coach there to develop either Trevor Seimien or Paxton Lynch for the future much like he did with Dak.
Future NFL Head Coach Stock Watch
The coaching carousel is spinning like mad, and it might be time for these assistants and coordinators to cash in on their rising stock.
3. Dave Toub, Chiefs Special Teams Coordinator
Don't discount Toub just because he's not coordinating the offensive or defensive side of things. He's created a juggernaught in Kansas City thanks to Tyreek Hill but he's a smart coach who could do big things if given the chance. Remember, John Harbaugh was a special teams coach before landing the Ravens job, and he's a Super Bowl champion.
2. Teryl Austin, Lions Defensive Coordinator
This could end up being a case where the Lions fire Caldwell and promote Austin. He's a top coaching candidate, one who is currently in-house and could be an easy switch if Detroit wants to keep continuity while also prompting the change they need.
1. Mike Smith, Buccaneers Defensive Coordinator
He was rumored a few weeks back as having his stock on the rise, but Smith might be best served to wait a year for the best job. He has something special in Tampa, and a playoff year in 2017 could make him the pick of the liter next offseason.
Things That Will Definitely Happen in Wild Card Weekend
Things get weird in the playoffs, but here's what will most certainly happen — as weird as things might be.
Detroit will play the Seahawks close but it's not going to end well. It might even end in Jim Caldwell getting fired.
Houston will beat Oakland, but somehow we will still pay more attention and respect to the Raiders.
Miami is going to upset Pittsburgh, shocking the world.
Stay safe out there, America.
This article originally appeared on