Week 13 injury report: Minnesota Vikings vs Dallas Cowboys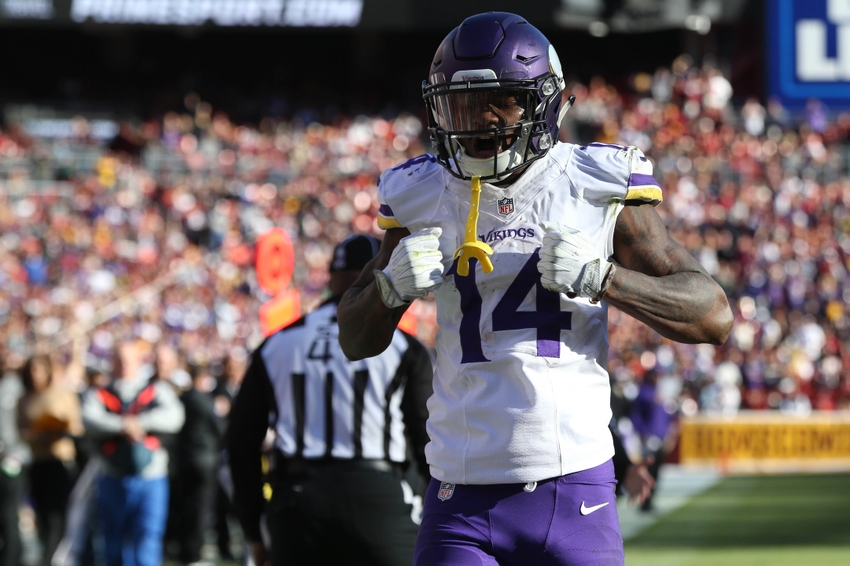 Who will be out of action in week 13 when the Minnesota Vikings take on the Dallas Cowboys and which players have their status up in the air for the game?
This week's injury reports by the Minnesota Vikings were mind-blowing. When the Monday and Tuesday lists were released, they looked more like the team's roster than just the individuals dealing with an ailment.
When the final injury report was released on Wednesday for the week 13 game against the Dallas Cowboys, it still looked pretty bad…but at least the list of players who were out or had their status in question wasn't that long.
Here are the injury reports for the two teams playing on Thursday Night Football as shared on Vikings.com and DallasCowboys.com:
Minnesota Vikings
Out
Joe Berger, C – Concussion
Sharrif Floyd, DT – Knee
Marcus Sherels, PR/CB – Rib
Doubtful
Mackensie Alexander, CB – Groin
Questionable
Stefon Diggs, WR – Knee
Terence Newman, CB – Neck
Expect Nick Easton and Adam Thielen to fill in for the bigger parts of Berger and Sherels' jobs on the field. There shouldn't be a significant drop off with those players in the game. Floyd remains to be an enigma on the Vikings roster, eating up a roster spot as an injured inactive for too long.
It is good to see that Diggs and Newman are likely to return to action. However, if both Alexander and Newman are unable to go during this game, the defense might struggle in a big way. Plus, there is no way to address how important Diggs can be for the Vikings offense.
Dallas Cowboys
Out
Morris Claiborne, CB – Groin
Chaz Green, OT – Back
J.J. Wilcox, S – Thigh
Doubtful
Questionable
Barry Church, S – Forearm
Jack Crawford, DE – Foot
David Irving, DT – Illness
Demarcus Lawrence, DE – Back
Terrell McClain, DT – Thigh
Tyron Smith, OT – Back/Hip
Sean Lee, LB – Illness
The pass defense for Dallas looks like it could be in for some problems. With many members of the secondary and pass rushers on their injury report, Minnesota will need to look to the air in order to find some success against the Cowboys.
The other big names on here are Tyron Smith and Sean Lee, who can both make a big impact when healthy. It will be interesting to watch if their status improves as the game approaches.
This is another game where the Minnesota Vikings must win. With the Lions having an advantage on them in the division and competition looking tough for a Wild Card playoff spot, Minnesota will need every win they can get if they want a postseason berth.
This article originally appeared on