"We'll See." The DeAndre Levy Saga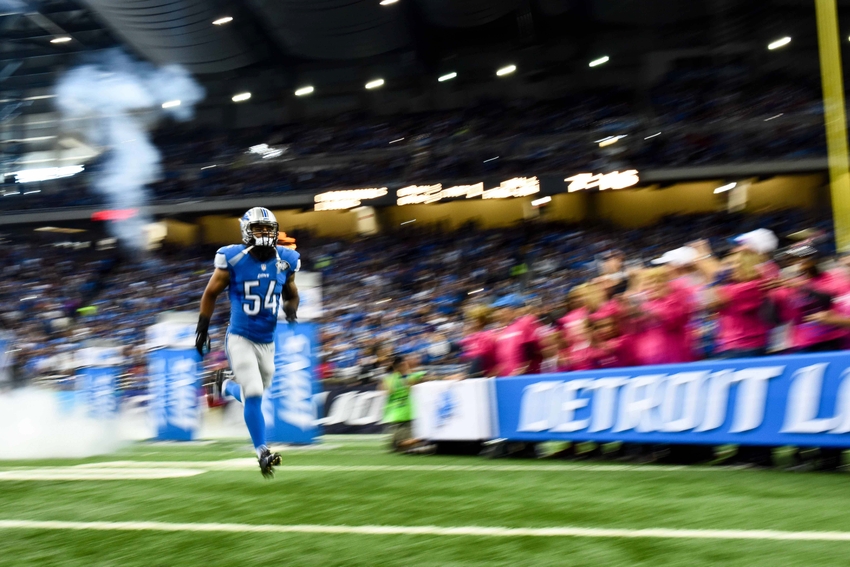 Earlier today, Kyle Meinke from MLive tweeted out that Lions starting linebacker DeAndre Levy may still have some hurdles to clear before he plays, and it is not a foregone conclusion that he will start for just the second time this season on Sunday:
As a result, everyone went Grape-Nuts over this.
We had the usual takes:
And things even got spiritual:
https://twitter.com/586sports/status/803321060947005440
It's fair to say fans are losing their patience.
I agree Mike Toldo, it is time to #EndThisBS.
DeAndre Levy is recovering from a knee injury. The Lions are leading the division by two games with five left to play. The defense has held five consecutive opponents to 20 points or less. It is way more important to have a healthy all-star in January than in November/December. There is absolutely no need to rush Levy onto the field.
If the Lions drop a couple and we suddenly have the division up for grabs again, you can panic about the availability of one of the league's best all-around linebackers. But you know what? By then, he'll likely already be back on the field making the kinds of plays that make you blush with embarrassment for tweeting something like these clowns above did earlier today.
Until then, just keep your thoughts to yourselves Lions fans.
So, in sum:
DeAndre Levy has not been ruled out this week.
The defense doesn't NEED him at the moment.
With a 2 game lead in the division, the Lions can afford to wait for Levy to get 100% healthy.
It is a million times more important that Levy is healthy for a playoff run than for a Week 13 match up with the 5-6 New Orleans Saints.
Thank you and please enjoy the rest of your week as fans of the #1 team in the NFC North. Everything will be fine. Please, let's all #EndThisBS.
As for Sunday, let's see what Jim Caldwell has to say:
-Follow  @LethalSax
This article originally appeared on