Ways to Fix the Chicago Bears Safety Position in 2017
Bryan Dietzler/FanSided via Bear Goggles On

Fansided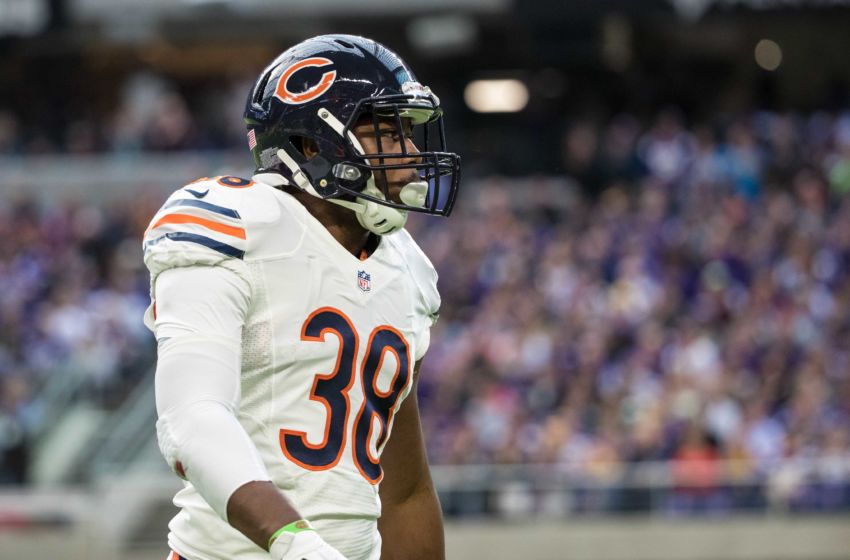 Anyone who has been watching the Bears for the past few years has realized that they have struggled at the safety position. It's been a historically rough spot with this team. Can they fix it this off-season?
If you talk to Bears' fans, they will tell you that the safety position has been very weak on the team for a long time. We remember some of the trials and tribulations that Bears fans have had to witness at that position. You may remember such events as the Packers pushing the Bears out of the playoffs thanks to Chris Conte. Missed tackles and missed opportunities have mounted in the Bears secondary the last few years and the safety position is a big reason why they have struggled.
Not since the days of the great (and often injured) Mike Brown have the Bears had continuity and security at the safety spot. It's a position that has been overlooked for too long.
More from Bear Goggles On
And now it's time to pay attention to the position and do something about it. But what can and will the Bears do?
Chicago has a few options to fix the safety position this off-season. They have draft picks, they have cap space and they have some talent still left on the roster. What will they decide to do at that position? Will they pay attention to it or let it slide?
Let's look at the Bears' possibilities at the safety position this off-season and what they might do to improve it.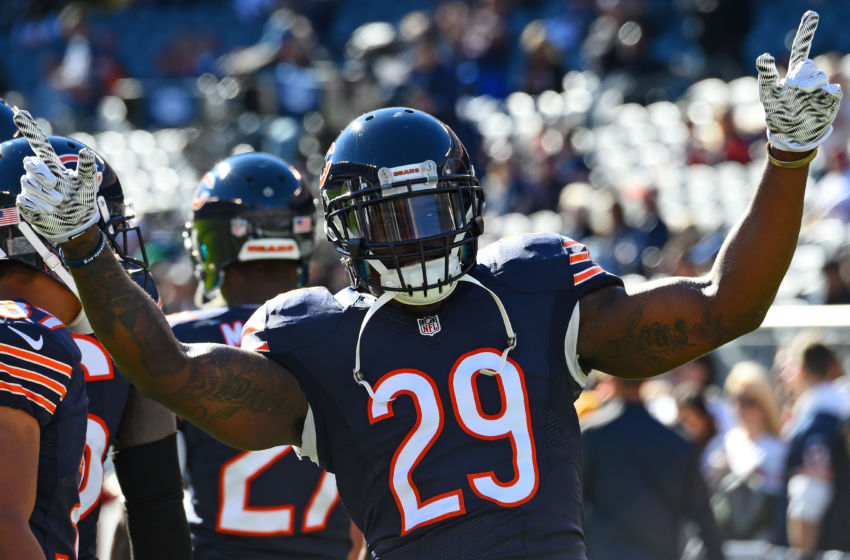 The Bears have several players already on the roster who they might utilize at the safety position next season. Not one is a true Pro Bowl caliber player. However, the Bears may choose to do something important with these guys in the off-season.
Looking at each one we might be able to determine who might stay and who might go.
Adrian Amos, a two-year starter, statistically had a solid season but he did have breakdowns at points in games. He remains an adequate but not spectacular starter but could start opposite someone else in the lineup. That's if the Bears were to bring someone else in. You can expect to see him around in 2017. But will he start?
Deon Bush played in eleven games with six starts before getting hurt. He showed some promise but needs to gain more experience before he can be relied upon to be a full-time starter. Bush isn't going to wow too many people thought but he can start if needed. He can provide adequate depth as well should the Bears choose to bring in a more talented player as the starter. He will be around in 2017.
Chris Prosinksi is coming out of his one-year deal with the Bears and it's unlikely they are going to bring him back. While he is a fine special teams player, he is not a starter and doesn't perform well when he backs up. You could tell that the coaching staff was not impressed with him because they started less experienced players instead of having him start. He covers a little better than he supports the run but just doesn't have enough talent to stick with the squad any longer. The Bears may not re-sign him.
2017 NFL Mock Draft: Three Full Rounds of Mayhem
Harold Jones-Quartey is an interesting player. He has starting experience and is a solid run defender. Anyone who has been keeping track of the Bears will know just how hard a hitter he is. But he is not a good coverage safety and can give up big plays. If all he could do is play the run, he would be a starter in every game but that is not realistic. Chicago may consider keeping him around for depth next season but he is not going to start.
DeAndre Houston-Carson is another first-year safety who saw some time on the field although it was limited. He played in eight games with no starts. The Bears will keep him around next season because of what they have invested in. But he will probably just be a depth player and not a starter. It will be interesting to see how he develops because he is talented and could be a good backup in the future.
Demontre Hurst can play both safety and cornerback so he is versatile. His is, however, one of those guys that can back up but not start effectively. In 2016, Hurst played in ten games with one start and had an interception in the Bears' second game against the Lions. He has been with the Bears for three seasons and will be a restricted free agent this off-season. They might just bring him back. He's been a decent backup and comes cheap.
The Bears have some decisions to make with this group. You could see them keeping Amos, Bush, Houston-Carson and possibly Hurst. The rest of them may get their walking papers this off-season.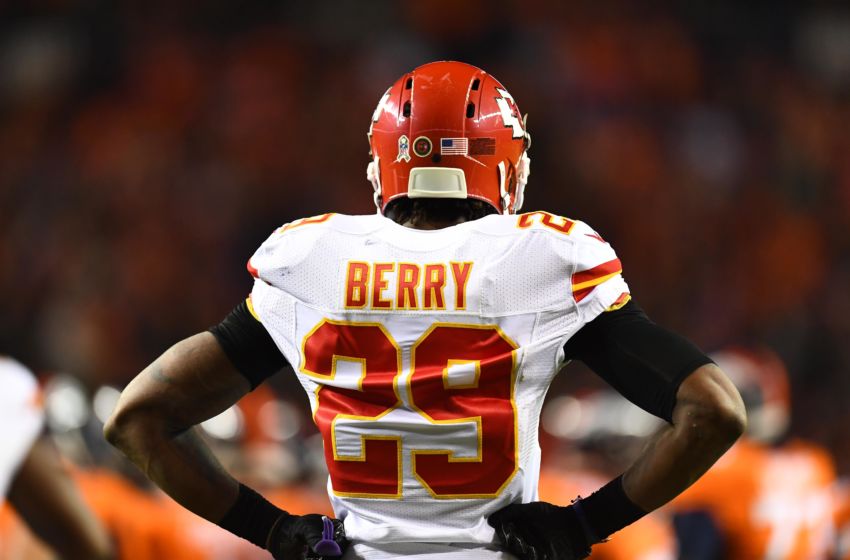 I have covered free agent possibilities at safety in previous articles but will touch on them again here.
The link to the previous free agency article I did, which covers all the safety prospects the Bears may want to take a look at can be found here:
The safety class in 2017 is loaded with a lot of bottom tier and backup talent but has a few strong players at the top. The top guy in this year's crop of free agent safeties is Kansas City Chief Eric Berry. He's a little older but he's still got a lot left. If the Bears could get Berry they would have an All-Pro at the position which is something they haven't had in a long time.
Some other top free agent safeties available this off-season, who might interest the Bears include:
Nate Allen-Oakland Raiders
Barry Church-Dallas Cowboys
Rashad Johnson-Tennessee Titans
Matt Elam-Baltimore Ravens
Quintin Demps-Houston Texans
Jamarca Sanford-New Orleans
Duke Ihenacho-Washinton Redskins
Micah Hyde-Green Bay Packers
Some of the available players would be decent backups but there are very few Pro Bowl caliber starters available. Most of these guys may be better than what the Bears have now.
And, Chris Conte is going to a free agent so maybe the Bears should pick him up? Ha ha!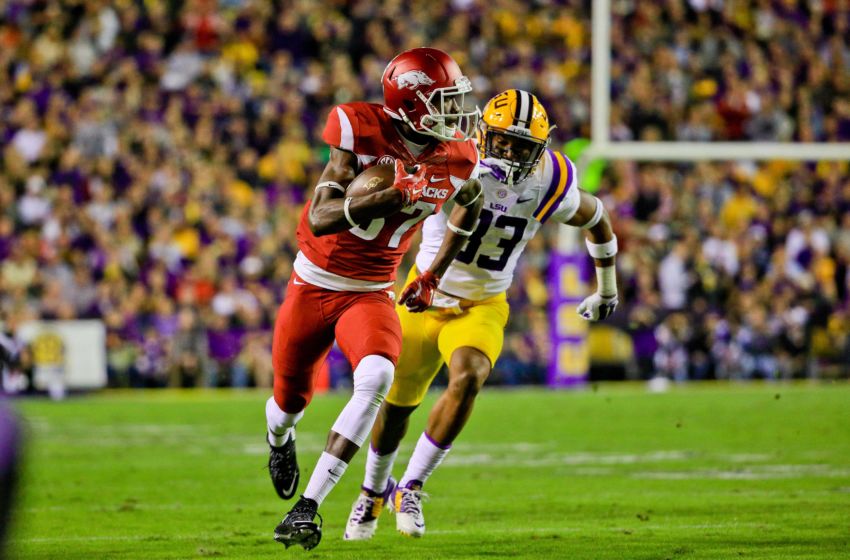 This is going to split into two parts. This first part will cover potential draft picks at the safety position who could be starters. A starter will general come out of rounds one or two.
First Round
The Bears will pick in third spot in the first round of the 2017 NFL Draft. Now the Senior Bowl, combine and workouts haven't taken place yet so the rankings are very preliminary right now. But at this time, several draft services, and this writer, have a couple safeties rated to be top 10 in the NFL draft. We will take a quick look at them now.
First Round
Jabrill Peppers, from Michigan, comes into the draft as a junior and one of the best defenders in the nation. He could project to cornerback, safety or even to linebacker but Chicago needs him at safety. His skill-set includes being a great athlete who can not only shine in the defensive backfield but also return punts. He can figure out a play quickly and is a sure tackler. He isn't afraid to hit someone.
When it comes to covering receivers, Peppers should be able to play in several different types of coverage schemes. His ability to cover would be a big asset to the Bears.
Another safety prospect that could crack the top five and land at number three is LSU's Jamal Adams. Adams is a decent cover safety who has the speed to keep up with quick receivers. He tackles well and is quick to the ball. He plays with a lot of intensity and power.
What Adams doesn't do well and needs to work on is taking the right angle towards the play. Other than that, after watching him in a few games, he looks like close to being an ideal NFL safety.
Could the Bears be interested in one of these two guys? If they were, these guys could be worth taking with the third-round pick in the 2017 NFL Draft.
Second Round
There are a few good safeties that are rated as second round picks now. The guy who may be considered somewhere between a first and second round pick is Ohio State's Malik Hooker. (Some people think he could be the best safety in the draft). If he were to last into the second round, he might be a steal. Washington's Budda Baker is currently rated as a second-round pick and could be worth taking early in that round.
Utah's Marcus Williams may be someone the Bears want to look at. Finally, depending on what position the Bears see him playing, Iowa's Desmond King, who could play cornerback or free safety, might be available. Of course, a lot depends on how the workouts and combine go but these guys are some possible second rounders. These second-round prospects could also step in and start.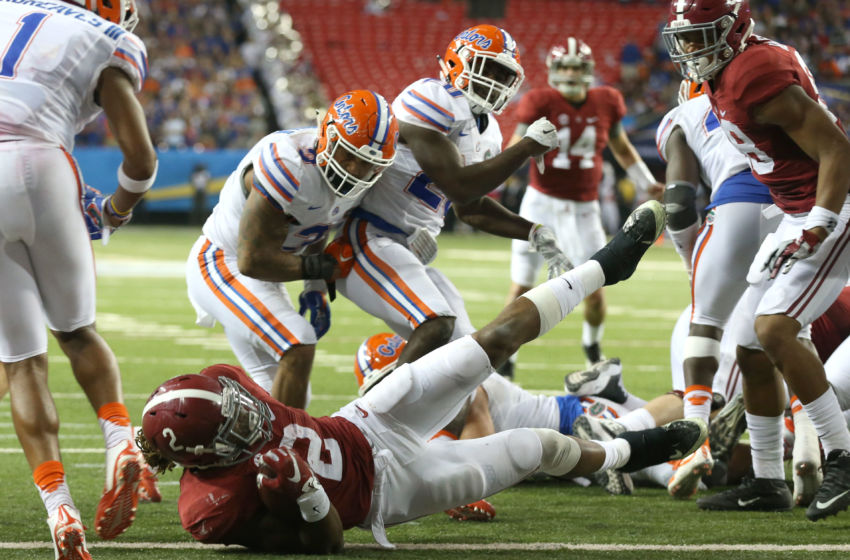 Chicago may decide to go a different route in the first round taking a quarterback or a defensive lineman. If that is the case, they could try to find a starter in the second or third round of the upcoming draft. let's look at the possibilities in the third round. The Bears might be able to find a starter in that round.
Florida's Marcus Maye, who is slated to be a free safety in the NFL, may be someone they want to look at. Then you have a bevy of strong safeties projected to be third rounders. Alabama's Eddie Jackson, coming from that strong Crimson Tide defense could end up as a starter right away.
Josh Harvey-Clemons of Louisville is one more player that the Bears could look at in the third round. Finally, there is Texas A&M's Justin Evans. Right now, he's rated as a third-round prospect and could receive some consideration. He has a good skill set and would fit nicely in Chicago.
Further scouting will be done on these players and they will be featured in future articles.
We must remember that a lot can change over the next few months and players can be ranked at many different spots. Nothing written here today will be set in stone by the time the draft comes in May.
Would the draft be a good place for the Bears to get a starter at one or both safety positions? It might just be but remember drafting safeties is a science. There haven't been that many first-round safeties taken over the last few seasons. But there haven't been too many that have been worthy of first round consideration. With guys like Peppers, Adams and even Hooker, this might be the draft to get a future Pro Bowler at safety and get him in the first round.
And the Bears could use a Pro Bowler at safety.
This article originally appeared on