Watch Rob Gronkowski interrupt Sean Spicer's White House press briefing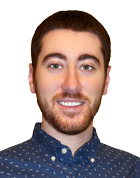 The New England Patriots are visiting the White House to celebrate their Super Bowl LI win on Wednesday, and it didn't take long for Rob Gronkowski to make himself comfortable.
He popped his head into press secretary Sean Spicer's briefing not long after the team arrived at the White House, asking Spicer if he needed any help.
Gronk just showed up: "Sean, need some help?" pic.twitter.com/zAOrzV4ydp

— Jordan Fabian (@Jordanfabian) April 19, 2017
Leave it to Gronk to show up at Spicer's briefing and offer assistance. The only thing that could have made it better was Spicer accepting Gronkowski's help and allowing him to take the podium.