Watch Rex Ryan pose as a reporter to ask Julian Edelman if he's playing QB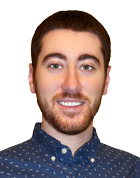 Rex Ryan has never shied away from making brash statements leading up to big games, or heading into do-or-die seasons. He's always trash-talked the Patriots, particularly the tight-lipped Bill Belichick.
Whether it's saying he doesn't "fear them" or that the Patriots had to "fear" the Jets, Ryan never minces his words when it comes to getting into the Patriots' heads.
On Wednesday, he went to new heights (or lows) to play mind games. During Julian Edelman's conference call with Buffalo media, Ryan posed as a reporter. He called himself "Walt Patulski from the Buffalo News," and asked Edelman if he'll be playing quarterback.
Edelman didn't take the bait and told Ryan to ask his coaches about that.
New media member "Walt Patulski from the Buffalo News" jumps in with a hard-hitting question for Julian Edelman. 🤔 pic.twitter.com/mBHrzIDeSx

— Buffalo Bills (@buffalobills) September 28, 2016
"I'm going to do whatever the coaches ask me to do," Edelman said. "If they ask me to go out and give a glass of water to someone on the sidelines, I'm going to do that with a smile on my face to help the team win. You ask coach that one."
Ryan responded by saying, "All right Julian, I will, buddy."
Edelman isn't expected to play quarterback this week (or ever) with Jimmy Garoppolo and Jacoby Brissett seemingly healthy. And unfortunately for Ryan, Belichick won't be under center, either.