Watch the Redskins break into chorus of a John Legend song during rookie skits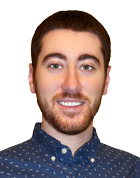 Being a rookie in the NFL comes with several duties. Among those chores is carrying veterans' pads as well as some light hazing – like singing for the team.
Rookie Nila Kasitati was put on the spot by his teammates and belted out a stunning rendition of John Legend's "All of me," with the help of a ukulele. Not only did he do a great job but his fellow teammates joined in, singing and holding up flashlights as if it were a concert.
You know yo rookie skit fire when this happen. | video cred: @_willcompton | #HTTR pic.twitter.com/0lkI3Jxsmm

— Niles Paul (@Niles_Paul84) August 4, 2016
This wasn't the first time the rookie guard put on a show with a microphone. At the 2014 Russell Athletic Bowl, he performed a Maroon 5 song, which was also amazing.
If this whole football thing doesn't work out, it's pretty obvious which industry he should get into.