Watch head coach Doug Pederson's press conference from Monday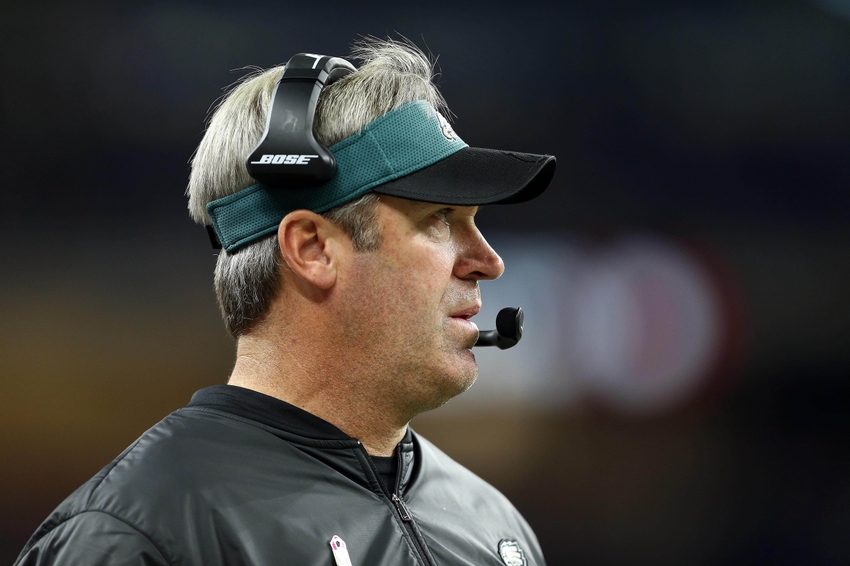 Head coach Doug Pederson offered some final thoughts about the Eagles' first loss of the season before the team begins to prepare for the Redskins.
Philadelphia Eagles head coach Doug Pederson said it best. "This is a different team from a year ago….This thing won't spiral". The first year head coach said he was a witness to one of the best things he could have seen when he stepped on the plane. Every player had an iPad out. The team was ticked off. The plane hadn't even begun its' ascent to leave Detroit, Michigan, but every single player from the veterans to rookie quarterback Carson Wentz was already watching the game. They were already correcting mistakes.
More from Inside the Iggles
Perhaps one of the most frustrating things about the 2015 Eagles was the way they lost games. There was barely any fight. Even with many of the same players on the field, the attitude of the 2016 version is just different. This team takes losing personally. They got punched in the mouth during the first half of their game in Detroit, but when they emerged from the locker room, the attitude was different. They held the Detroit Lions to three points (the final field goal that lifted the Lions to victory), but before the Lions kicked that field goal, they watched the Eagles erase an 11 point halftime deficit.
The turnover that we've now learned wasn't actually a turnover would place the Lions in position to regain the lead and escape week five of the NFL season with a narrow victory. Up next for the Eagles is their first game against one of their rivals from the NFC East. They meet the Washington Redskins, a team that has had their number recently, but before they would be able to prepare for that, Coach Pederson needed to meet with the Philadelphia media.
Here's the result of that meeting:
The Eagles look to return to their winning ways on Sunday. Things will only get more difficult going forward.
This article originally appeared on