WATCH: Beckham Jr.'s hamstring looks great in workout video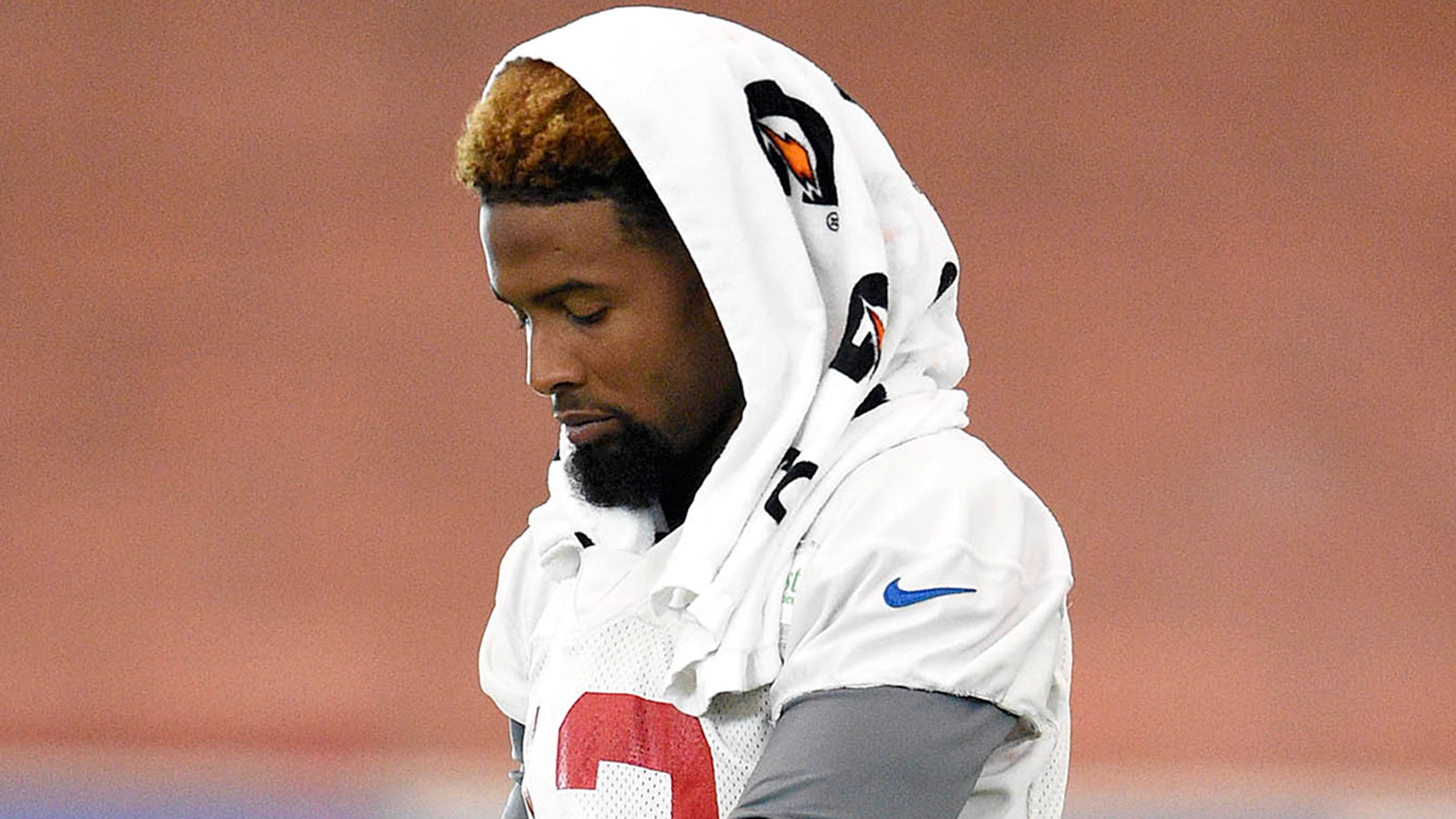 As the New York Giants get set to kick off training camp in just over a week, Odell Beckham Jr. is nearing 100 percent health. The 2014 Rookie of the Year missed the majority of spring practices with a hamstring injury. While some panicked, both he and head coach Tom Coughlin assured fans that they were just being cautious.
When the Giants open camp, you can expect that Beckham will be ready to rock for the team's first practice. On Instagram, he showed fans how far he has come in his rehab:
I don't think you'll find too many athletes with a bum hamstring who can work drills like that. Beckham's caption says it all.
Entering his sophomore season, Beckham's stock couldn't be higher. On a per game basis, an argument can be made that Beckham was the NFL's most dominant receiver in 2014. Through just 12 games, he racked up 1,305 yards and 12 touchdowns in 91 receptions. He finished with Pro Football Focus' highest grade for a rookie receiver ever. According to Pro Football Focus, Beckham finished with a 71 percent catch rate even though he averaged over 10 yards per target. He also finished with just a 2.15 percent drop rate.
One narrative is that Beckham will drop off in 2015 after defenses focuses more attention on him. This narrative feels to keep in mind that Beckham's historic rookie run started early on during his 12 regular season games. Giants OC Ben McAdoo simply got more creative, began moving Beckham around the formation, and the onslaught continued. The healthy return of Victor Cruz will also go a long way in Beckham's continued success–if he returns to form.
The Giants will likely manage Beckham's practice reps at first, and potentially throughout training camp. These problems date back to his collegiate days at LSU, and the Giants are best served by taking a cautious route with Beckham going forward.
(h/t Instagram)
Photo Credit: Steven Ryan/USA TODAY Sports