Watch All 11 NFL Record-Breaking Missed Extra Points (Video)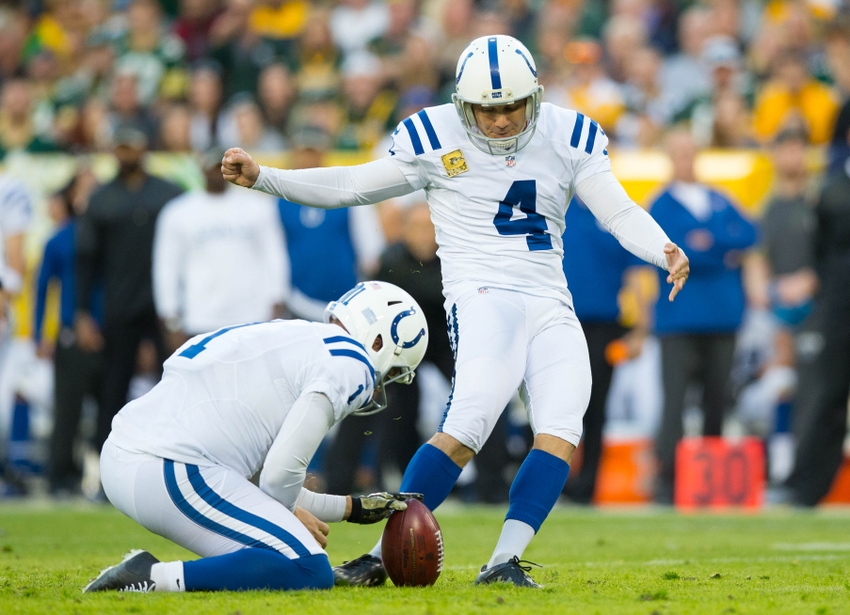 Kickers reached a new low in NFL Week 11, missing a record 11 extra points combined. See all of them in one embarrassing video.
In theory, an NFL kicker putting extra points through the uprights should be like clockwork. Even with the PAT try being moved back, it's still a relative chip-shot field goal. However, the kicking woes have been rampant throughout the NFL all season in 2016. Even so, they reached an all-time low on Sunday in Week 11 as kickers broke a dubious record throughout the day.
On Sunday in the 11 games in the early and late afternoon, kickers missed a combined 11 extra points in Week 11. Just when you thought it couldn't get any worse, another one would get blocked, go wide or something of the sort. Clearly this isn't a record that anyone wanted to be a part of.
Yet here we are. And these kickers deserve to be remembered (for better or worse) for what they did in Week 11 of the 2016 NFL season. That's what we're here to do as you can see all 11 missed extra points below:
Looks like kickers forgot how to do their one job… (via @SBNation)pic.twitter.com/3xcM1tryOe

— Spark Sports (@Spark_Sports_) November 21, 2016
It doesn't get much worse than that. But hey, at least the kickers gave us a variety in how they missed. You know it's bad when even Adam Vinatieri, one of the surest legs of all-time, is missing.
We've already seen teams like the Pittsburgh Steelers essentially go for the two-point conversion almost every time they score. After Week 11, you have to wonder if more of that is coming in the near future from around the league. It's either that or some kickers could be looking for jobs very soon.
This article originally appeared on