Watch: A shirtless Tim Tebow takes 'leg day' to the next level with crazy workout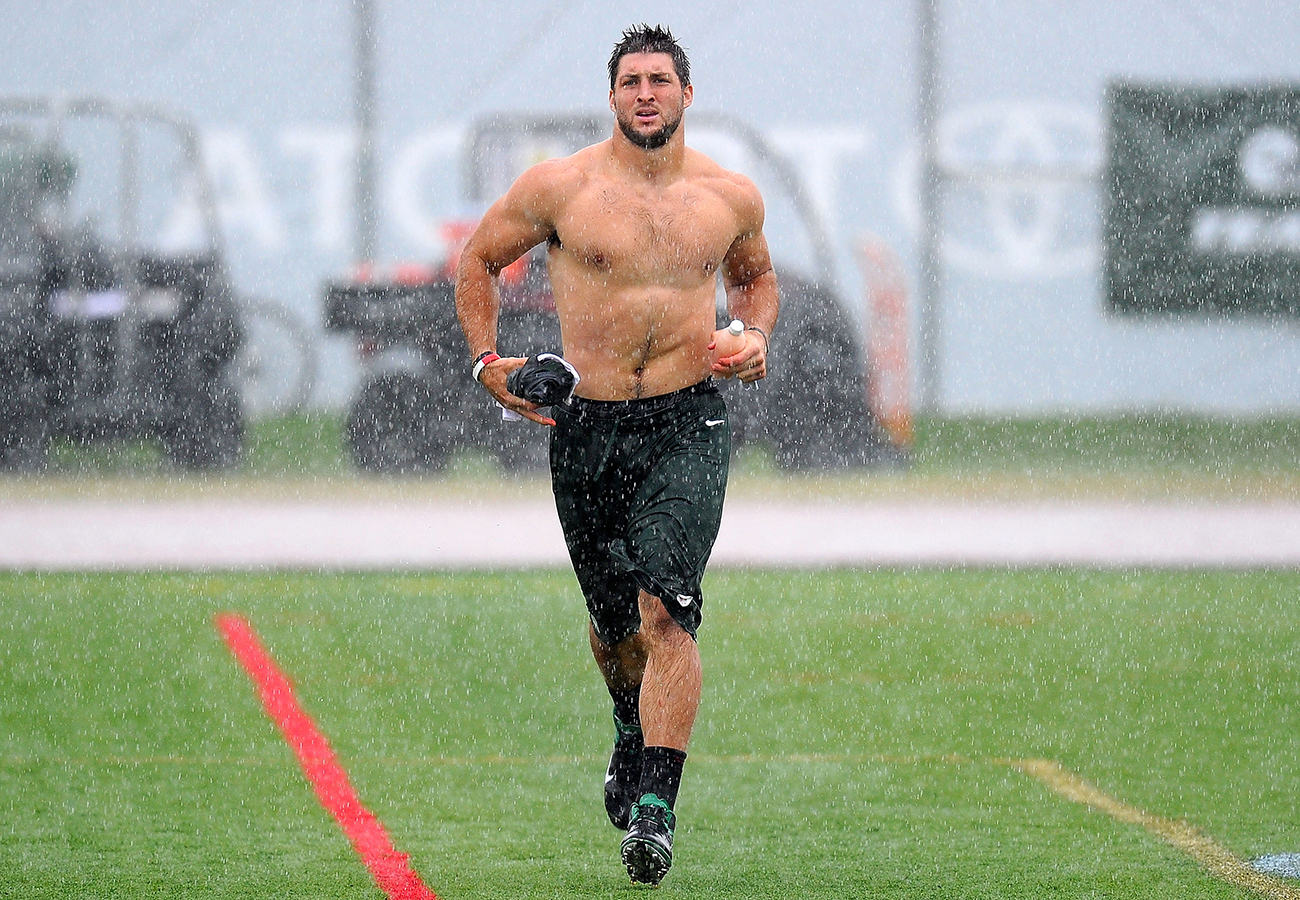 If you're anything like the majority of Americans who lift weights at a local gym, there's nothing worse than realizing it's "leg day". Some people even skip leg day altogether. I can assure you that Tim Tebow is not one of those people.
The Philadelphia Eagles' quarterback has always been praised for his impressive physique, but most people only focus on his upper body. To be fair, when he was with the Jets, the guy showed up shirtless for an entire practice.
Having said that, it would not be wise to sleep on Tebow's legs. The man puts in just as much work in that area. This offseason, Tebow has been training in a new-age gym in Arizona, and he has been taking his workouts to the next level.
PEP Arizona describes their service as "a truly one of a kind sports performance center for the elite athlete." On Wednesday, they put Tebow through a truly one of a kind leg exercise. Take a look for yourself:
.@TimTebow finishing the summer strong @pep_az. Great work! #relentless pic.twitter.com/80DJ2x0z5e

— PEP (@pep_az) July 27, 2015
Tebow will enter Eagles' training camp in tip-top shape, and he hopes that his new throwing motion and mechanics will help him move up the depth chart faster than anticipated.
(h/t @pep_az, The Big Lead)