Washington Redskins Waive Dashaun Phillips To Make Room For Derek Carrier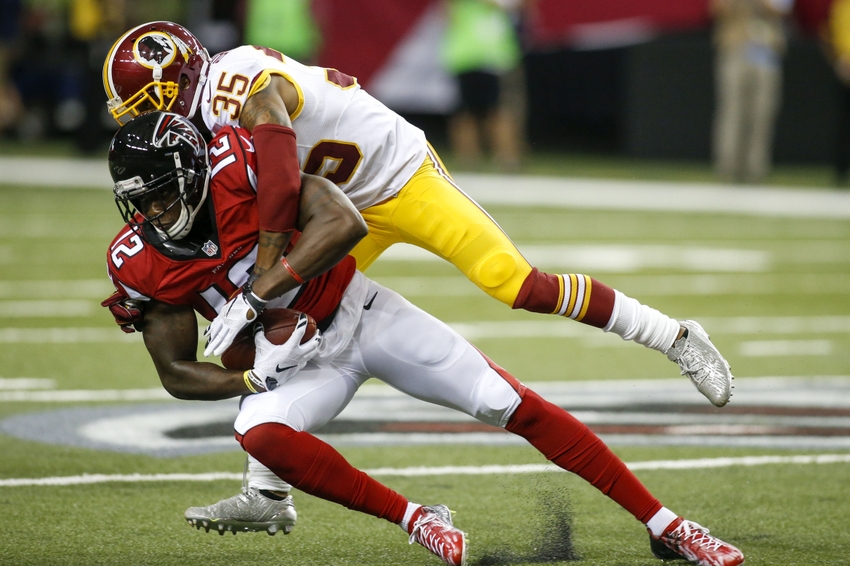 Heading into the 2016 season, Dashaun Phillips was supposed to play a big role for the Washington Redskins. Instead, he now finds himself on the waiver wire.
The Washington Redskins made an important roster move on Saturday afternoon. Ahead of Sunday's game against the Minnesota Vikings, the team added tight end Derek Carrier to the active roster. That was always likely to happen after the team put Niles Paul on injured reserve, but the move they made to make it official was a bit more surprising. The team announced that they had parted ways with cornerback Dashaun Phillips on their Twitter account.
#Redskins activate TE Derek Carrier from PUP list, waive CB Dashaun Phillips.

📰: https://t.co/VWJ03BNXqa pic.twitter.com/G5aL27HwhM

— Washington Redskins (@Redskins) November 12, 2016
Despite the struggled of Phillips early in the season, this move still came as a surprise.
Early in the 2016 offseason, the coaching staff was reportedly impressed with Phillips. The young corner had used his physical play late in the season, and it was looking like he could win the nickel corner job. He was working hard, and that led many to believe that he would open the season as the starter.
However, Phillips was outplayed by rookie Kendall Fuller in the preseason. Fuller showed a lot of great potential and made some nifty pass breakups. He looked to be the future in the slot, but the coaching staff still elected to start Phillips. That came back to bite them.
Through the first couple games of the season, Phillips was mediocre. He had some serious issues in coverage and, along with Bashaud Breeland, was the reason that the Redskins defense struggled so much. Then, Phillips suffered a hamstring injury and missed a couple of games. During that time, Fuller came into the starting lineup and greatly impressed. After that, Phillips' job was gone.
Phillips was inactive for the next few weeks, and during that time Fuller and Quinton Dunbar continued to perform well. They are both young, talented players and that allowed the Redskins to move on from Phillips without issue.
Phillips will likely end up somewhere in the future, but this season has been a massive disappointment for him. He was supposed to make a leap this year, but instead he will not even be on the Redskins roster to close the season. Perhaps he will make an impact elsewhere, but for now, he will just be a part of the free agent market.
This article originally appeared on