Washington Redskins' running back Matt Jones could be healthy scratch on Sunday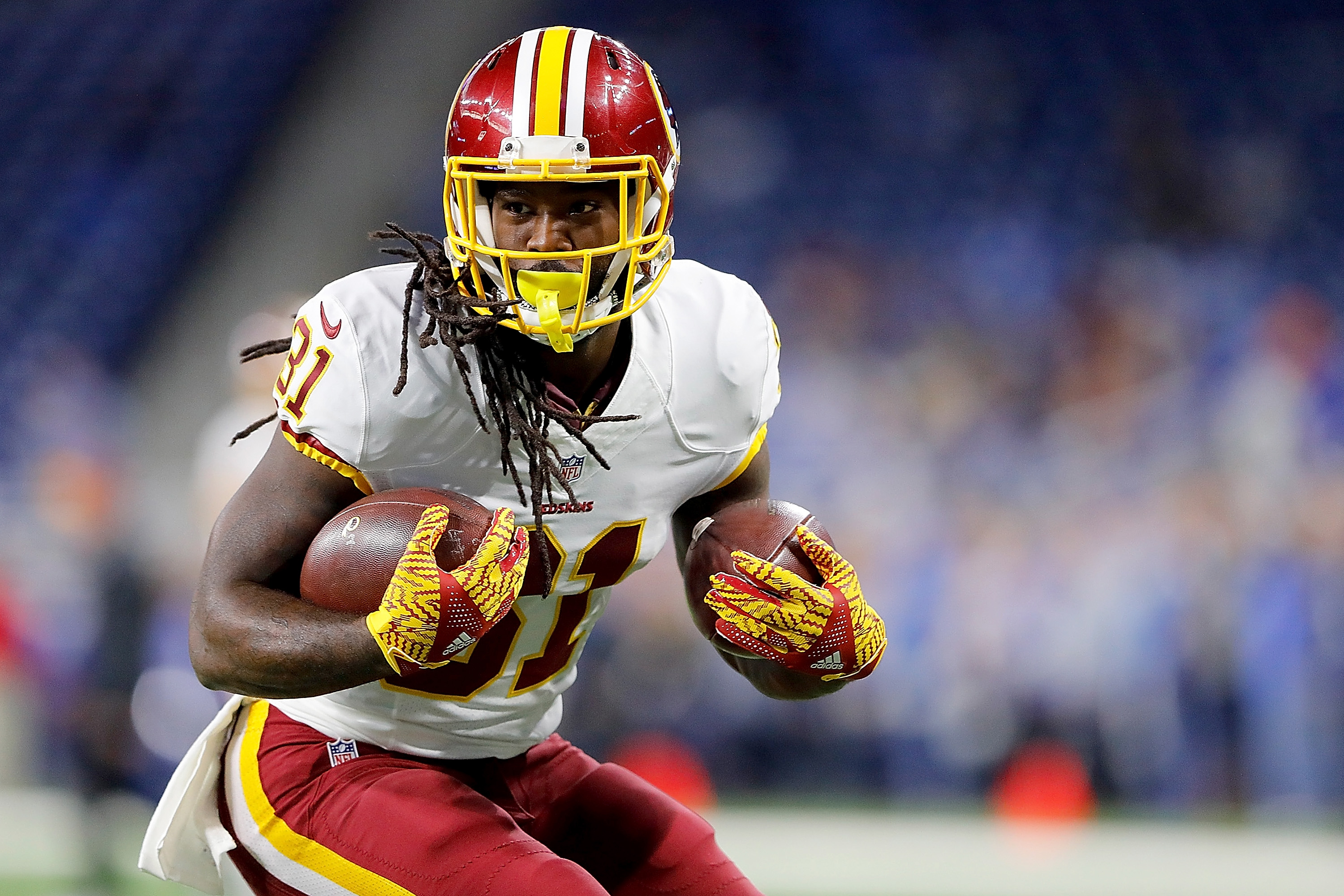 att Jones is no longer injured coming off a bye week, but that doesn't mean he'll be on the field for the Washington Redskins on Sunday.
With Matt Jones (knee) out for a Week 8 game in London against the Cincinnati Bengals, the Washington Redskins turned to undrafted rookie Rob Kelley as their starting running back. The Tulane product delivered, with 21 carries for 87 yards and a touchdown in his first career start. Jones is now healthy after a Week 9 bye, but Redskins' head coach Jay Gruden has said Kelley is the team's first-string running back.
With Kelley atop the depth chart, and Chris Thompson producing solidly in a passing-down role lately, Jones' role was already up in the air heading into Sunday's game against the Minnesota Vikings. But another step toward a diminished role may be coming.
According to Master Tesfatsion of the Washington Post, Gruden has suggested Washington will have three running backs active on Sunday without committing to Jones or Mack Brown as that third back. Gruden went further with the suggestion the choice may come down to special teams, which points to Jones being the odd-man out and a healthy scratch against the Vikings.
Jones had a clear path to be Washington's No. 1 running back when Alfred Morris left via free agency last offseason, but he has not delivered so far this season. Jones is averaging 4.6 yards per carry thus far, with two 100-yard games, but he has not been consistent and a lost fumble in Week 7 against the Detroit Lions gives him six lost fumbles over his two NFL seasons.
Things could change going forward this season, due to injuries or if Kelley doesn't keep momentum after a solid first start. But any talk of being a healthy scratch is a bad sign for Jones, and he has work to do to get a prominent role back.
More from FanSided
This article originally appeared on