Washington Redskins Must Remain Thankful in Loss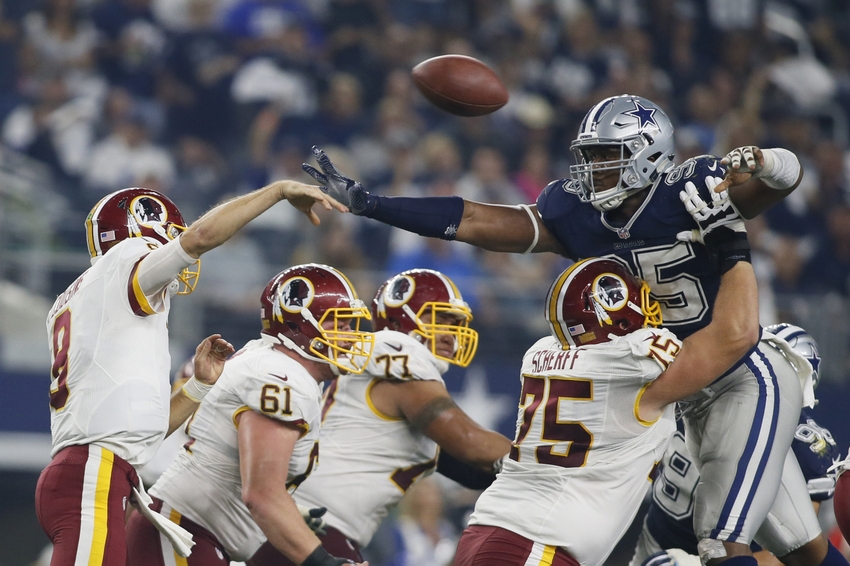 Thanksgiving. It's a day filled with family, food, and football. A day to be thankful. A Washington loss to Dallas makes that hard to do.
Not everything works perfectly, and not all things have a story book ending. That's football, that's life, and that was Thursday's outcome for the Washington Redskins.
"It's not about how hard you hit, it's about how hard you can get hit and keep moving forward." Wise words from Rocky Balboa that resonate well following Thursday's loss.
The Washington Redskins fell to the Dallas Cowboys 31-26 Thursday. A loss to Dallas is never pleasant. The painful realization is that it was a winnable game for the Redskins. The story line of the game can be summed up into two words: missed opportunities.
The Redskins continued their red zone struggles on Turkey day, scoring on just 2 of their 5 attempts. Washington's two red zone touchdowns came via Kirk Cousins to Jordan Reed. Reed finished the day with 10 receptions for 95 yards.
Kicker Dustin Hopkins continued his struggles this season missing from 50 and 37. He finished the day 2 of 4. In terms of statistics, the Redskins dominated the game.They out gained the Cowboys in total yards, 505 to 353, yards per play 7.0 to 6.4, and time of possession 33:24 to 26:36.
The Cowyboys did well in one faces of the game the Redskins didn't; the ground game. Elliot rushed for 97 yards on 20 carries. Robert Kelley ran hard for a few short yardage gains, but finished the day with 14 carries for 37 yards, an average of just 2.6 yards a carry.
With this kind of loss it's important to step back and realize the Redskins are still capable of great things this season. The Redskins are presently 6-4-1. Even with the loss, they remain a strong contender viable for the wildcard slot. Washington has five games left on the season. Three out of the remaining five are at .500 or lower.
Cousins put on another strong performance Sunday finishing the day completing 41 of 53 passes for 449 yards and 3 touchdowns, a quarterback rating of 120.7. In the span of five days, the Redskins last two games, Cousins has gone 62 of 83 for 824 yards along with 6 touchdowns and 0 interceptions. Ladies and gentlemen, the Washington Redskins have a quarterback.
A victory over Dallas would have been better than that last slice of Pumpkin Pie, but stay thankful Washington. The Redskins aren't done yet.
This article originally appeared on