Redskins QB Cousins also makes conversion to starter on the roads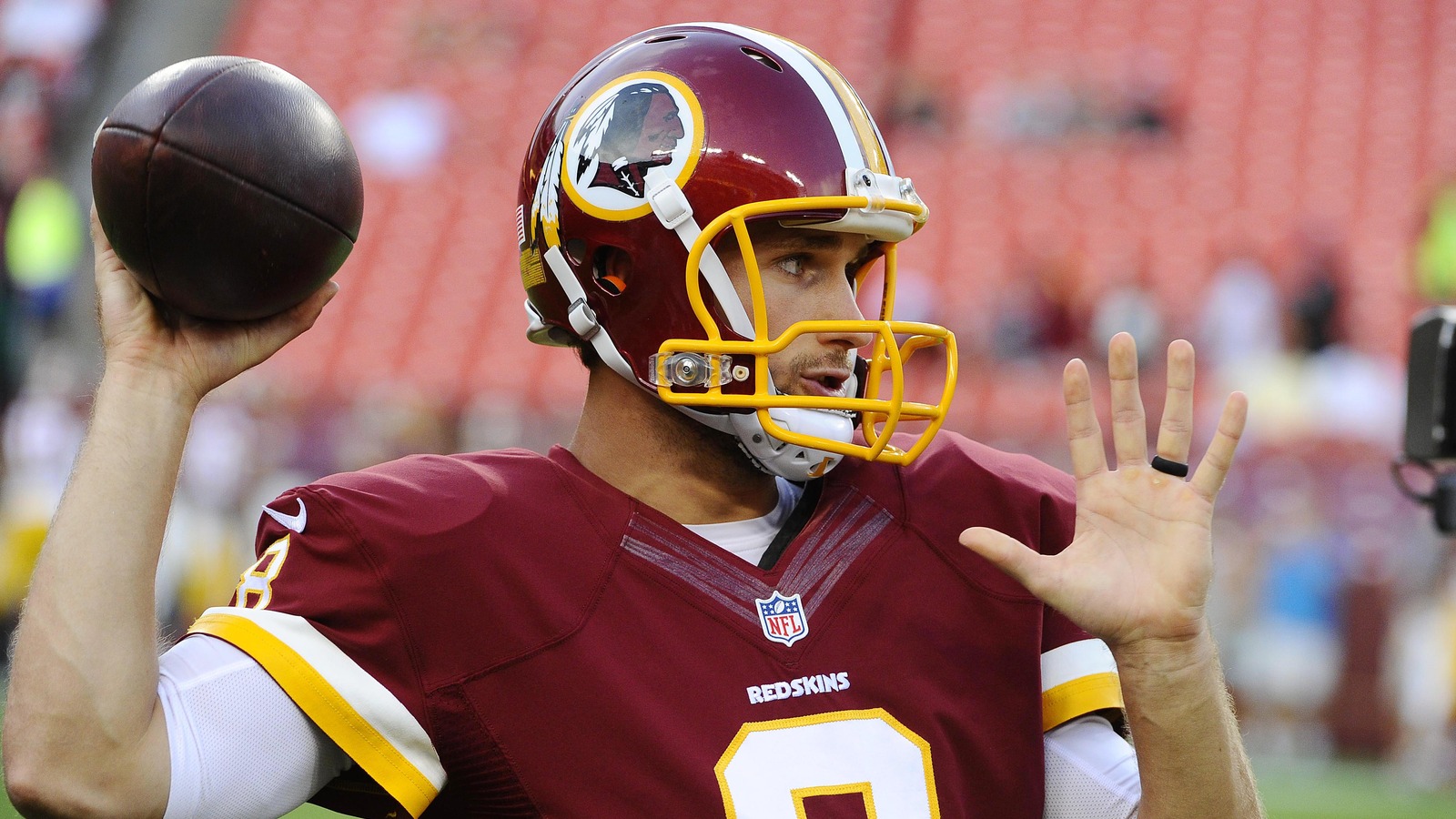 Washington Redskins quarterback Kirk Cousins might not be offended if someone tells him he drives like a granny. It might even bring a smile to his face.
Although Cousins wrested the starting job from Robert Griffin III in training camp, his choice of a vehicle remains suited to that of a backup. Cousins currently drives a 15-year-old conversion van that he bought from his grandmother last year for $5,000.
First road trip in the conversion van! Looking forward to the start of a new football season as we drive to Virginia! pic.twitter.com/YXwVGiND9I

— Julie Cousins (@juliehcousins) July 21, 2014
The 2000 GMC Savana is not your father's truck. Cousins admitted he doled out some cash to make updates to the vehicle, which features built-in TV screens and leather seats.
The plan for the van was to be a second mode of transportation – until the lease on Cousin's SUV expired. Much like the quarterback, that moved the conversion van up the depth chart into an unexpected starting slot.
"I've been a little lazy and haven't gotten another car to go from A to B to work," Cousins told reporters Wednesday. "So the van has kinda had to fill that role for now. It's a great car to take to-and-from FedExField … but I definitely could use another car just to get from A to B."
In a parking lot of Bentleys & Beemers, Redskins RB Alfred Morris (@trey_deuces) has a different way to get to work: pic.twitter.com/zGeFRezQeF

— Jeff Darlington (@JeffDarlington) September 9, 2015
Cousins is not the only member of Washington's backfield to utilize rather modest means of transportation, particularly when compared to some of the lavish spending habits of his peers. Starting running back Alfred Morris has been known to pedal his bicycle to work.
"I would say sometimes our swagger is having no swagger," Cousins said. "I guess we're a little quirky, a little different. As long as we can be productive, I think it'll work. Let's win football games and then a conversion van will start to be cool."
(h/t Redskins.com)
MORE NEWS:
Want stories delivered to you? Sign up for our NFL newsletters.