Why the Redskins are giving some players reserved parking spots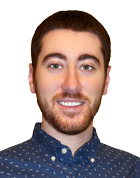 After a disappointing first season with the Washington Redskins, head coach Jay Gruden turned the team around and brought them to the playoffs in 2015. The Redskins fought to a 9-7 record after winning just four games in 2014. Some of that is due to Gruden's scheme and effectiveness as a head coach, while the other part is thanks to the play of Kirk Cousins.
One thing is for sure, though. Gruden knows how to reward his hardest working players.
Eight Redskins were given reserved parking spots for showing exceptional effort this offseason. Those players are Mason Foster, Bashaud Breeland, Kedric Golston, Brandon Scherff, Pierre Garçon, Logan Paulsen, Niles Paul and Ryan Kerrigan.
Gruden rewards players with reserved parking.

Also, don't park in @Niles_Paul84's spot: https://t.co/ZtBYNoTZyN pic.twitter.com/NJDEgGAy3f

— Washington Redskins (@Redskins) July 22, 2016
Gruden did this for his players last offseason, as well. The team won nine games and won the NFC East, so why not carry on the tradition? Perhaps it will motivate other players to work hard when camp opens, because having a parking spot with your name on it is something only the best get to gloat about.