Washington Redskins Injury Report: DE Kendall Reyes Declared Out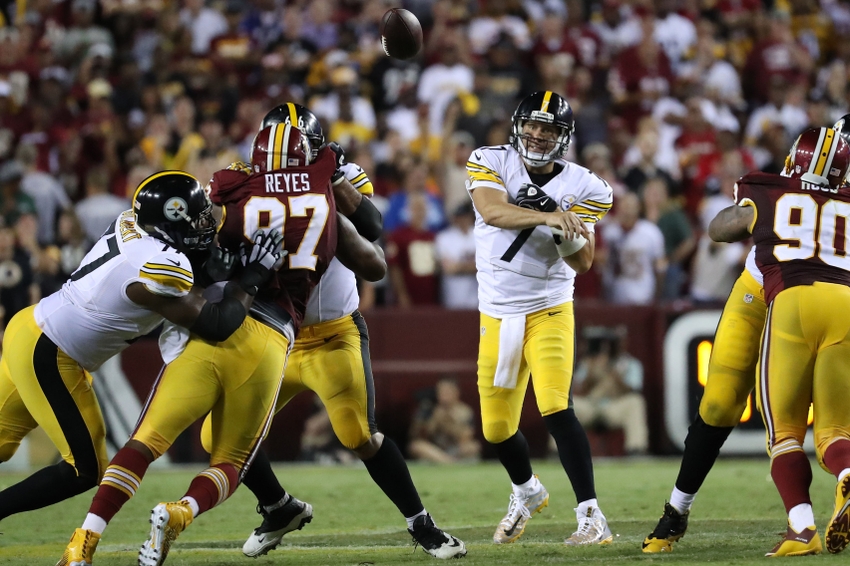 The Washington Redskins released their latest injury report on Friday, and two defensive players have been declared out.
The Washington Redskins released an injury report on Friday afternoon that stated two of their players would be unavailable for Sunday's game against the Dallas Cowboys. Both defensive end Kendall Reyes and linebacker Martrell Spaight will be out for the divisional matchup. That will have an impact on the depth of the Redskins defense.
OUT: Reyes (Groin), Spaight (Concussion)

Q: Baker (rib/elbow), Doctson (Achilles), T. Williams (glute), Cravens (hip flexor)

— Washington Redskins (@Redskins) September 16, 2016
Reyes had been battling a groin injury for some time now, and some expected him to be held out of the opening week of action. However, it appears as though he played through the pain due to the lack of depth the Redskin had on the defensive line. They had only kept six linemen before re-signing Cullen Jenkins earlier this week. Jenkins' presence will allow Reyes to sit out, and the veteran should not be much of a downgrade.
For Spaight, it is mildly surprising to see him declared out for the game. Spaight apparently has suffered a concussion. This is definitely a concern for the Redskins, as Spaight missed all but the first game of his rookie season with a concussion. Suffering another one that did not happen in a game does not bode well for his health. The team has to hope that he will be able to recover quickly. They also need to make sure not to rush him back. He could end up having major problems if he suffers another head injury.
Elsewhere on the injury report, there were some big names that the team has to be worried about. A day after being limited in practice Thursday, stud left tackle Trent Williams sat out Friday's practice with concerns about a glute injury. The team cannot afford to lose Williams. However, according to CSN's Rich Tandler, Williams thinks he will be fine.
Trent Williams seems confident he will play Sunday despite missing practice today. #Redskins

— Rich Tandler (@Rich_TandlerCSN) September 16, 2016
A couple more defensive names to keep an eye on are Chris Baker and Su'a Cravens. Baker is dealing with rib and elbow injuries, but Jay Gruden said he "should be good to go" (per ESPN's John Keim). As for Cravens, he was not on the injury report prior to Friday. That means that the hip flexor injury he is dealing with is relatively new. When more information is known about Cravens' health, we will provide an update.
The final name to mention is special teams star Terence Garvin. The core player looks like he should be ready to go for Sunday's game, after dealing with an illness and not participating on Thursday. If Spaight is out, Garvin could play a bigger role as a backup on defense.
This article originally appeared on