Washington Redskins Designate Kory Lichtensteiger To Return From IR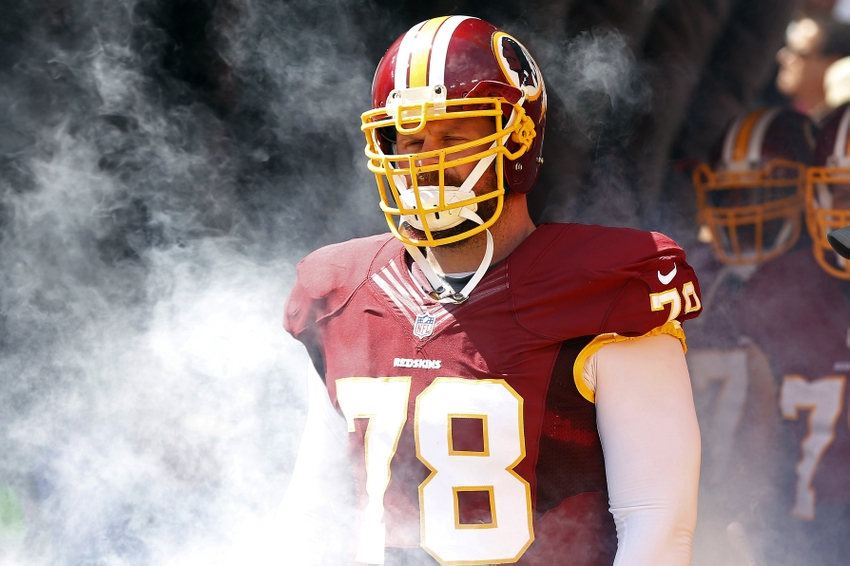 The Washington Redskins made an important roster move today, as they chose which player to return from IR. They ended up going with Kory Lichtensteiger.
Since the NFL instituted a Designated For Return tag to the Injured Reserve list, it has become almost a foregone conclusion for NFL teams to utilize it. The Washington Redskins are no different this year, as they chose to bring back a player who has spent most of the year on the IR. Kory Lichtensteiger was the player that the team chose to bring back, according to their official Twitter.
#Redskins sign CB Dashaun Phillips to practice squad, designate C Kory Lichtensteiger to return from IR.

📰: https://t.co/uM22DMQUQw pic.twitter.com/eKVT0CyxMI

— Washington Redskins (@Redskins) December 7, 2016
The team also signed Dashaun Phillips to an open spot on the practice squad, but that was not the move that will correspond to adding Lichtensteiger. Phillips was released earlier in the week when Trent Williams was activated from the suspended list.
Back to Lichtensteiger, the main reason that the team chose to bring him back was likely the injury that Spencer Long suffered on Sunday. Long, who had been filling in at center, was declared out with a concussion midway through the game. He was not at Wednesday's practice, so it seems that he may still be in concussion protocol.
That said, the team will need some help at center. Coming into the year, Lichtensteiger was the starter at center, but he probably should not have been. He played very poorly in the preseason and the few games that he suited up for before his calf injury. Frankly, he is past his prime and is nothing more than a backup at this point.
Luckily for the Redskins, they have veteran center John Sullivan available. It seems that he would be the likely starter for the team while Lichtensteiger would provide depth. That would be a good insurance policy, since no other lineman on the Skins has more than a few snaps of experience at the position. This move is, above all else, sensible. They did not have anyone that looked ready to go aside from Lichtensteiger. He will fill a need and that will be good news for the team.
Of course, in order to activate Lichtensteiger, the team would have to release another player. They have not done that yet, but my guess is that they would part ways with a spare offensive lineman once they activate him. The prime candidates would be Arie Kouandjio and Vinston Painter. Painter seems more likely to depart, given that the team has a few strong tackle options ahead of him.
This article originally appeared on