Report: Redskins CB Deangelo Hall will miss 'at least a week' with groin injury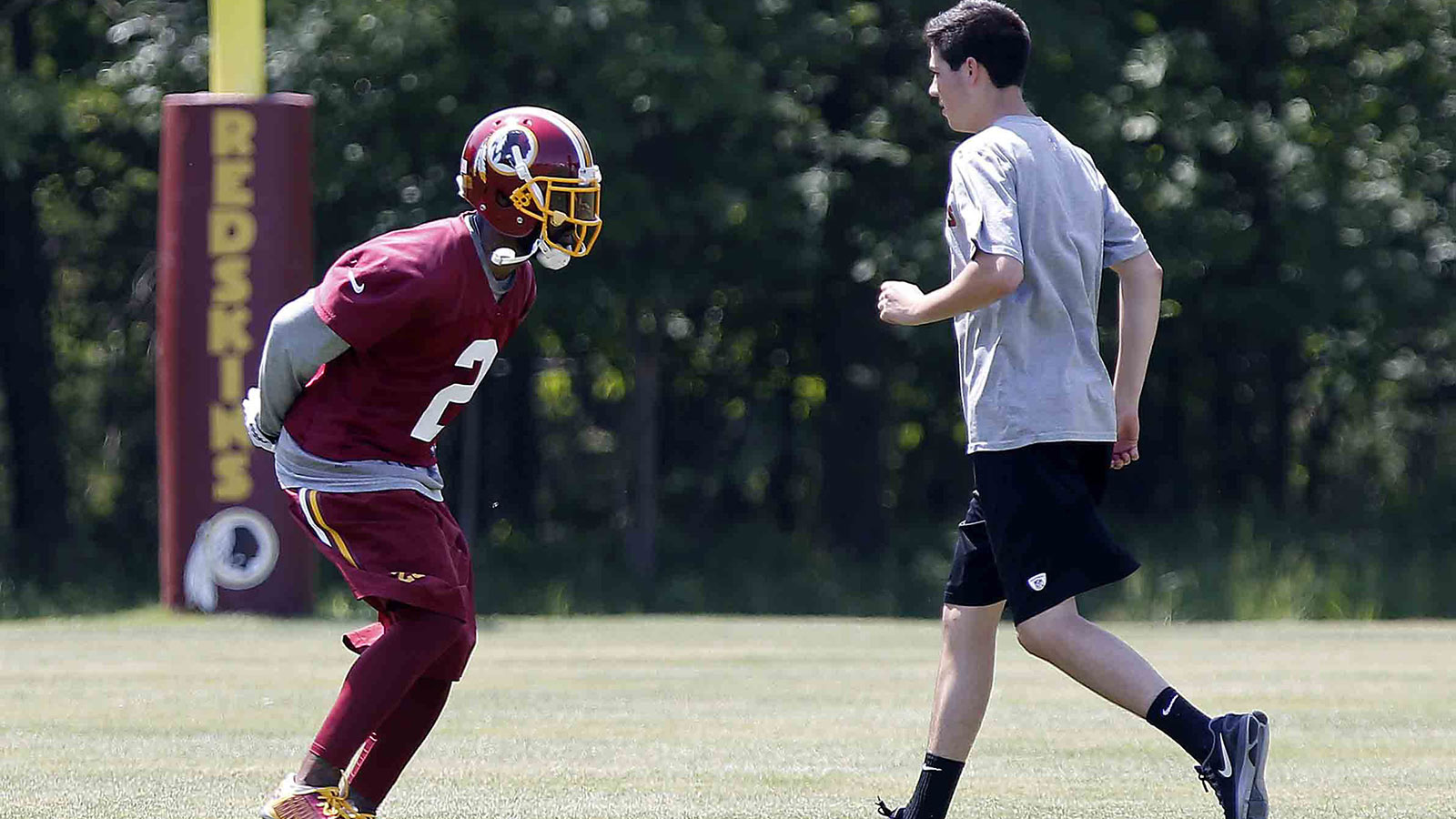 Washington Redskins cornerbacks are dropping like flies. During Thursday's joint-practice with the Texans, starting cornerback Deangelo Hall injured his groin and he is expected to miss at least a week, according to sources close to Dianna Russini.
After retooling their secondary this offseaon, the Redskins might have to go back to the free agent well just to field enough cornerbacks to complete practice.
Earlier in training camp, Bashaud Breeland, Tevin Mitchell and David Amerson were all injured. Breeland's will cost him at least another month, Mitchell's was a season ender and Amerson's proved to not be very serious.
Hall has made a successful recovery from a rupture Achilles' tendon he suffered during the 2014 season. This injury is unrelated, but it could set him back as he tries to nail down new defensive coordinator Joe Barry's scheme.
(h/t @diannaESPN)
DeAngelo Hall injured his groin expected to miss at least a week per sources #Redskins

— Dianna Marie Russini (@diannaESPN) August 6, 2015