Washington Redskins Could Part Ways With DeSean Jackson In 2017 Offseason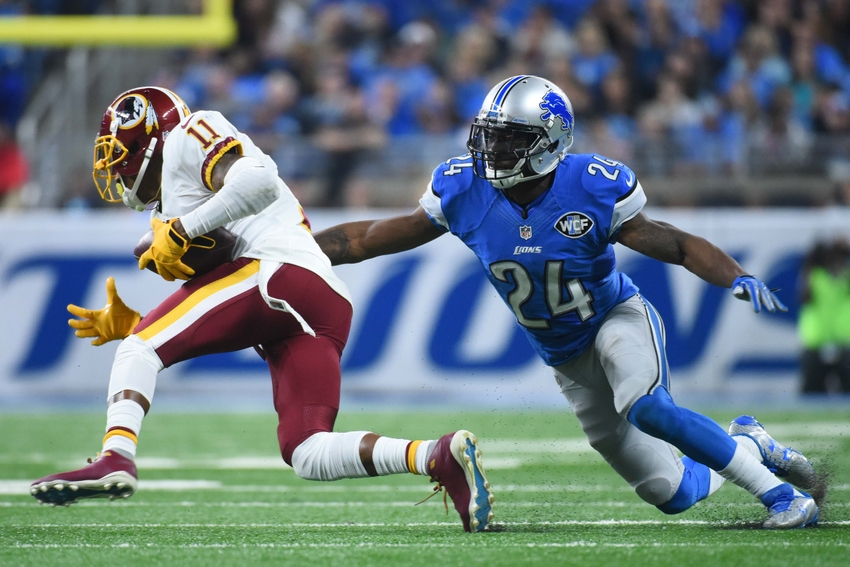 DeSean Jackson has been a good receiver for the Washington Redskins over the past few years. However, he may not be here much longer.
The 2017 offseason is going to be an important one for the Washington Redskins. The team has quite a few free agents and they will have to decide which ones they are keeping. Notably, DeSean Jackson is going to be on the open market. However, according to recent reports he could end up parting ways with the organization.
According to Bleacher Report's Jason Cole, a source indicated that there was a "50-50 chance" that the Redskins would end up keeping Jackson after the season. This stems from the belief that Jackson is injury prone, and that case is strong. As the video points out, Jackson has only played a full season twice in his NFL career. That has never happened since he joined the Redskins.
The Redskins have another free agent receiver this offseason, and that is going to be Pierre Garcon. Garcon may end up being a better fit for the team for a couple of reasons. First of all, he will likely be cheaper. Garcon is a good possession receiver, but he does not offer too much aside from that. For that reason, teams will be less likely to overpay for him.
The second reason that Garcon would be a better fit is because he would be more able to take a backseat if needed. As he regresses, he should be able to be a quality depth player and allow the younger receivers to make an impact.
Speaking of the younger receivers, they also are working against Jackson. The team has been very impressed by the performance of Jamison Crowder over the course of the season, and they have to believe that he will be a big part of their future. Moving on from Jackson would allow the team to give Crowder a bigger role and that could be beneficial.
Josh Doctson would play a factor in the decision as well. The rookie flashed in the two games he played despite not being fully healthy. If he had not tweaked his Achilles, there is a chance that he could have become the team's No. 1 option. After all, he has a great combination of size and speed so he has the potential to be a top shelf weapon.
With all of these factors considered, the Redskins likely will let Jackson go. They have no need to pay to keep a declining speed receiver with injury issues. Jackson can still be a solid receiver, but he just is no longer a fit on the Redskins anymore.
This article originally appeared on