Washington Redskins Continue To Struggle On Defense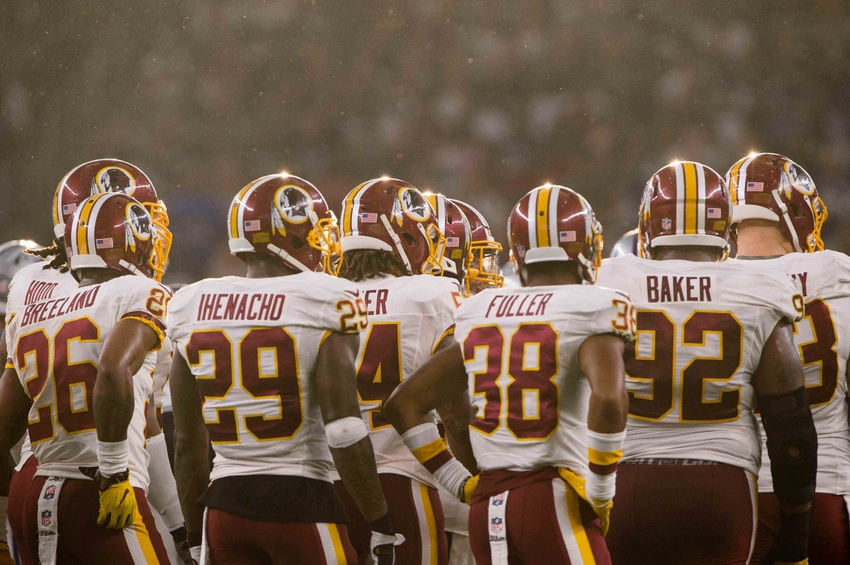 Carson Palmer and David Johnson could do no wrong Sunday afternoon against Washington. The Redskins defense continued their struggles as the surrendered 31 points in the loss.
Pointing fingers following a loss isn't uncommon, and in D.C. it's second nature. After all, someone has to take the blame, right? The sad thing is, fingers could be pointed in many different directions. Quarterback Kirk Cousins was mediocre, the offensive line committed numerous penalties and provided poor protection, they had a lack of commitment to the running game, play calling (fade route to DeSean Jackson?), and the continued struggles in the red zone.
All those areas are worth discussion, but the overall play of the defense is far more pressing.
For the second straight week the defense allowed a touchdown on the opening drive. A tip to Washington: don't defer here on out. The inability to get off the field was the storyline Sunday. The Cardinals finished the afternoon 10 of 16, 63 percent, on 3rd down conversions.
Washington surrendered 369 total yards to the ninth ranked Cardinals offense. The Redskins were dominated in time of possession as Arizona controlled the football for nearly 34 minutes. The team also surrendered a nearly eight minute opening drive to get off on the wrong foot.
The defense had another week without forcing a turnover. The Redskins rank 19th in the NFL in takeaways, averaging 1.2 per game. In their last three they've averaged 0.7. The stop unit has allowed 20 plus points in every game this season except two, and they now have back to back games surrendering exactly 31 points.
The ramifications of the Sunday's loss are costly. Washington slipped from the sixth and final slot in the Wildcard position to seventh. The important note is that this defense is capable of being better. They have potential and they have talent. Ryan Kerrigan and Trent Murphy have combined to post 18 sacks this season, so maybe their pass rush will spark something in the rest of the defense.
The solution is simple for Washington. Make adjustments. They will get a chance to do so on Sunday when they take on the Eagles. Their postseason hopes are very much on the line in that game.
This article originally appeared on