Washington Redskins: Bringing Back Pierre Garcon is a Must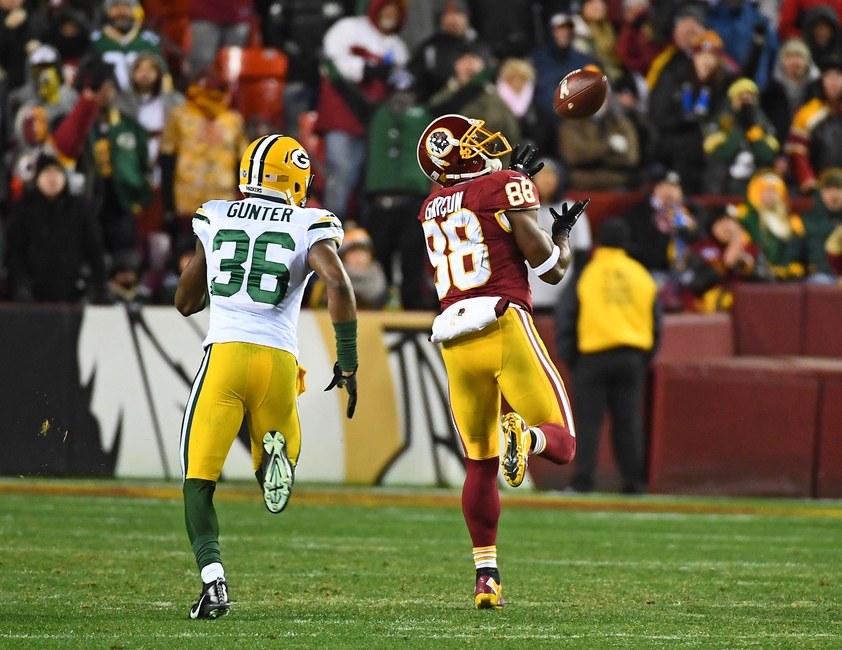 It's a contract year for Pierre Garcon. Despite the Washington Redskins' loaded arsenal of weapons, bringing back the veteran is a no brainer.
The Washington Redskins have plenty of pass catchers. Jordan Reed might be the best tight end in football. DeSean Jackson is one of the fastest receivers in the NFL. Meanwhile Jamison Crowder has developed into an incredible threat. They also have Niles Paul and the resurgent Vernon Davis at tight end. Josh Doctson projects to be a monster receiver and major red zone threat as well.
Sometimes the less-sexy options are forgotten about. Pierre Garcon falls under this category. The 30-year-old might be on his way out according to some people. Garcon's in the final year of his contract and isn't getting any younger. However, he brings a lot to the table.
Garcon is one of the more reliable possession receivers in football. At 6-0, 211 pounds, Garcon is a man and uses that size to force separation and get open. That, coupled with his unwillingness to go down, leads to a lot of first downs. How many, you ask? Well, he has 52 receptions on the year; he's recorded a first down on 34 of them.
He also has deceptive speed. For someone tagged a strict possession receiver, Garcon sure can toast the defense on occasion. He proved it against the Green Bay Packers.
.@KirkCousins8 conecta con @PierreGarcon para un pase de TD de 70 yardas. 🔥🏈 #HTTR #GBvsWAS https://t.co/Zsc2vsSYXq

— NFL México (@nflmx) November 21, 2016
First off, what a dime by Kirk Cousins. That was into heavy wind and shouldn't be overlooked. Perfect placement. Back to Garcon, however, who showed off the speed, broke a tackle, then showed off more speed. Dangerous.
Finally, he knows the system. Garcon is familiar with the team. He's clearly got a decent rapport with Cousins, and seems to be in a good state of mind in Washington.
He's not going to demand a huge contract, and he's going to give you the production you need. In fact, this season, he's on pace for 76 receptions, 925 yards, and three touchdowns. That's with all these other weapons on the team as well. Signing a receiver over the age of 30 never seems appetizing—I'm talking "Sonic Drive-In" level unappetizing. One look at the numbers for Garcon, though, and that Sonic changes to a Thanksgiving feast real quick.
More from NFL Spin Zone
This article originally appeared on