Washington Redskins Add OT Blaine Clausell With Top Two Tackles Hurting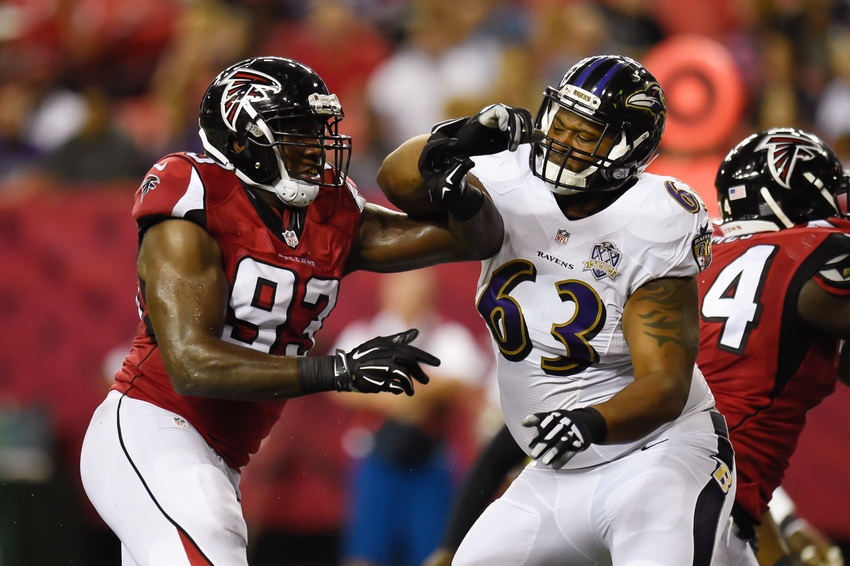 Blaine Clausell has officially been signed by the Washington Redskins. What will the young tackle be able to accomplish now that he is on the 53-man roster?
The Washington Redskins made a roster move on Monday that could be indicative of a problem. The team put Trent Williams on the suspended list as he serves a four game ban for violating the NFL's Substance Abuse Policy. To replace Williams, the team agreed to sign Blaine Clausell from the Baltimore Ravens practice squad. Clausell's agent, Brett Tessler, was first to report the news.
The Washington Redskins are signing OT Blaine Clausell (Mississippi State) to their 53-man roster off the Baltimore Ravens practice squad.

— Brett Tessler (@TesslerSports) November 7, 2016
On the surface, this move seems like it is just about giving the team some extra depth as they deal with the loss of Williams. However, it could end up being more impactful for one major reason. Right tackle Morgan Moses is hurting.
Moses injured his ankle in the team's Week 8 tie against the Bengals. Moses went down numerous times during the game, and eventually he did not return. His efforts to stay in the game did help the Redskins at the time, but it will be tougher if they do not have him this week. In Monday's practice, Moses was not on the actual field, per CSN Mid-Atlantic's Rich Tandler:
Morgan Moses is working on the side field. A potentially big issue with Trent out. #Redskins

— Rich Tandler (@Rich_TandlerCSN) November 7, 2016
Tandler is definitely right. Being without Moses would be a big issue for the team. The only other tackles they had on the roster coming into Monday were Ty Nsekhe and Vinston Painter. Nsekhe is a solid swing guy, while Painter has barely logged snaps as he has bounced around the league. If both were forced to start, that could be a disaster for the offensive line and Kirk Cousins.
Adding Clausell was a smart move by the Redskins. The second year player has only ever been on practice squads, but his 6-foot-7, 315 pound frame could allow him to perform well if given the chance. Granted, the Mississippi State product lacks athleticism, but he could maybe hold the fort for a bit at right tackle. Still, it seems more likely that the team would use Clausell as a backup at most. Perhaps they would consider moving guard Brandon Scherff to tackle if Moses was to miss a game.
Regardless of what happens, adding Clausell is a good insurance move. At the very least, the team has added a young player with upside that they can use if all else goes wrong. Hopefully Moses will be able to play in the upcoming week, but if not the Skins will have to shuffle their line. This is a situation to keep tabs on as Week 10 draws nearer.
This article originally appeared on