Vontaze Burfict Flops When Touched by Steve Smith (Video)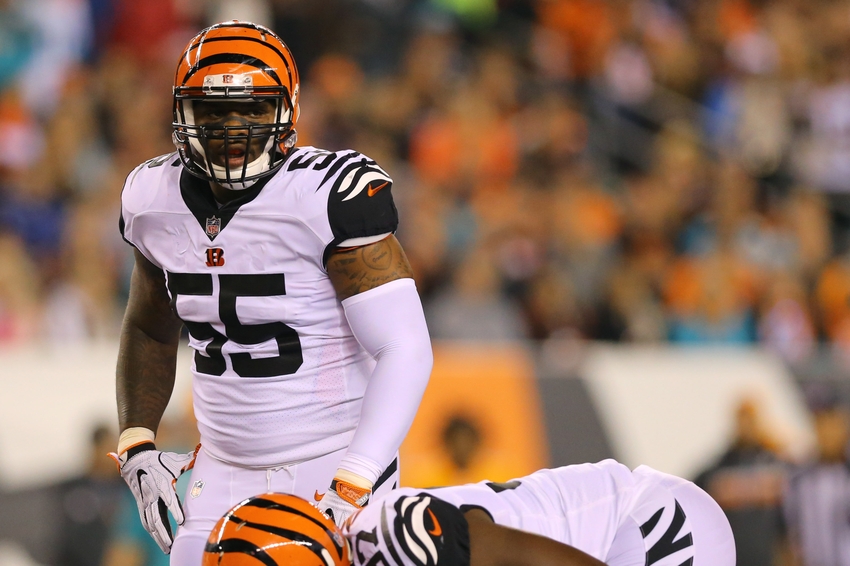 Vontaze Burfict is playing the wrong kind of football apparently, flopping after being lightly touched by Steve Smith Sr.
As a vaunted rivalry in the AFC North, there's no love lost between the Cincinnati Bengals and Baltimore Ravens. These two teams are always getting chippy and things of that nature. However, Bengals linebacker Vontaze Burfict may have taken things to a new low in Week 12 following an interaction of sorts with Ravens wideout Steve Smith Sr.
Far away from where the play was happening, Smith was jogging across the middle when the linebacker absolutely unloaded on him. The play was still going and it was a legal hit, though a bit of a cheap shot. However, that's when the Cincy linebacker's antics really got into full-swing.
Smith understandably got up angry after being blindsided like that. As he got to his feet, he put his head what looked like relatively easily into the chest of Burfict to confront him. For whatever reason, the Bengals linebacker then acted like he'd been hit in the head with a shovel as he flopped and hit the ground with great vigor:
Well, that's something that you don't see every week in the NFL. Someone should tell the linebacker that the futbol games are being played across the pond this weekend.
Burfict is, of course, no stranger to both criticism and being punished for his antics. He was suspended for his dirty play and reactions in the playoff game against the Pittsburgh Steelers last season. Moreover, he's also had a number of other questionable run-ins with opponents. All of that said, this might be the dumbest to date as he became the only NFL player in memory to flop in a situation like that.
This article originally appeared on