Vontaze Burfict flops in scuffle with Steve Smith Sr. (Video)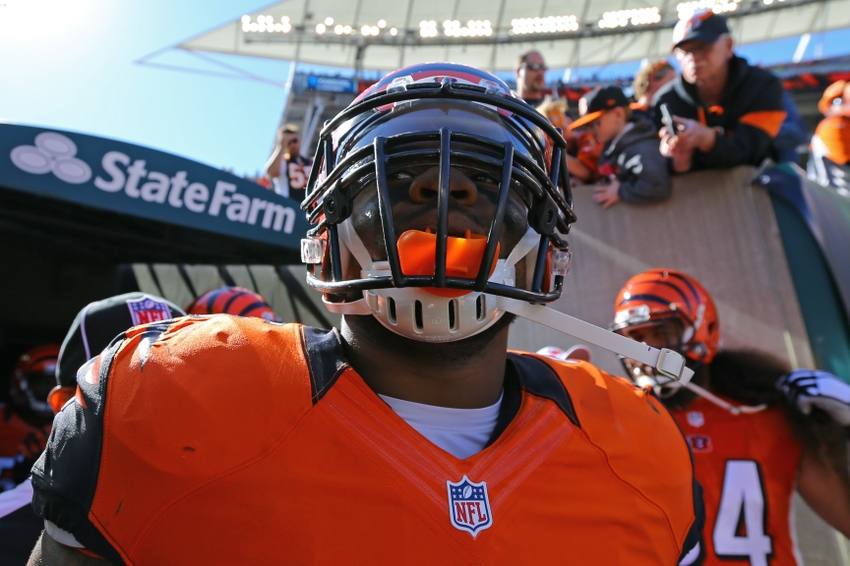 Cincinnati Bengals linebacker Vontaze Burfict gets into a scuffle with Baltimore Ravens wideout Steve Smith Sr. Burfict ends up flopping spectacularly.
The Baltimore Ravens and the Cincinnati Bengals are divisional rivals in the AFC North. Naturally, both teams don't like each other, so this Week 12 game in Baltimore was bound to get chippy at some point.
It just so happens that the two most confrontational players on their respective teams would get into a scuffle in the first half: linebacker Vontaze Burfict for the Bengals and wide receiver Steve Smith Sr. for the Ravens.
I've seen Steve Smith kill people for less than this. https://t.co/HQmzrddATh

— Eroc RDT (@BarstoolRDT) November 27, 2016
Burfict would shove Smith twice when he was on him in man coverage. The second time would be when Smith was already on the ground. When Burfict went to shove Smith for a third time, Smith was able to get to his feet and playfully head butt Burfict.
Burfict would react melodramatically by falling to the turf to try to draw a personal foul for unsportsmanlike conduct on Smith. Like the referees didn't see any of the antics on behalf of Burfict before he took a dive to the turf?
It is stuff like this that explains why the Bengals are 3-6-1 and are probably going to miss the AFC playoffs for this first time since the 2010 NFL season. Cincinnati can't help but get in its own way when opponents try to get inside the heads of Bengals players.
Cincinnati will have to win just about every about every game the rest of the way to have any shot at making the playoffs. The Bengals will have to do it without two star offensive players in wide receiver A.J. Green and running back Giovani Bernard, both of whom are out for the year with injuries.
More from FanSided
This article originally appeared on