Visitor's Guide: New York City food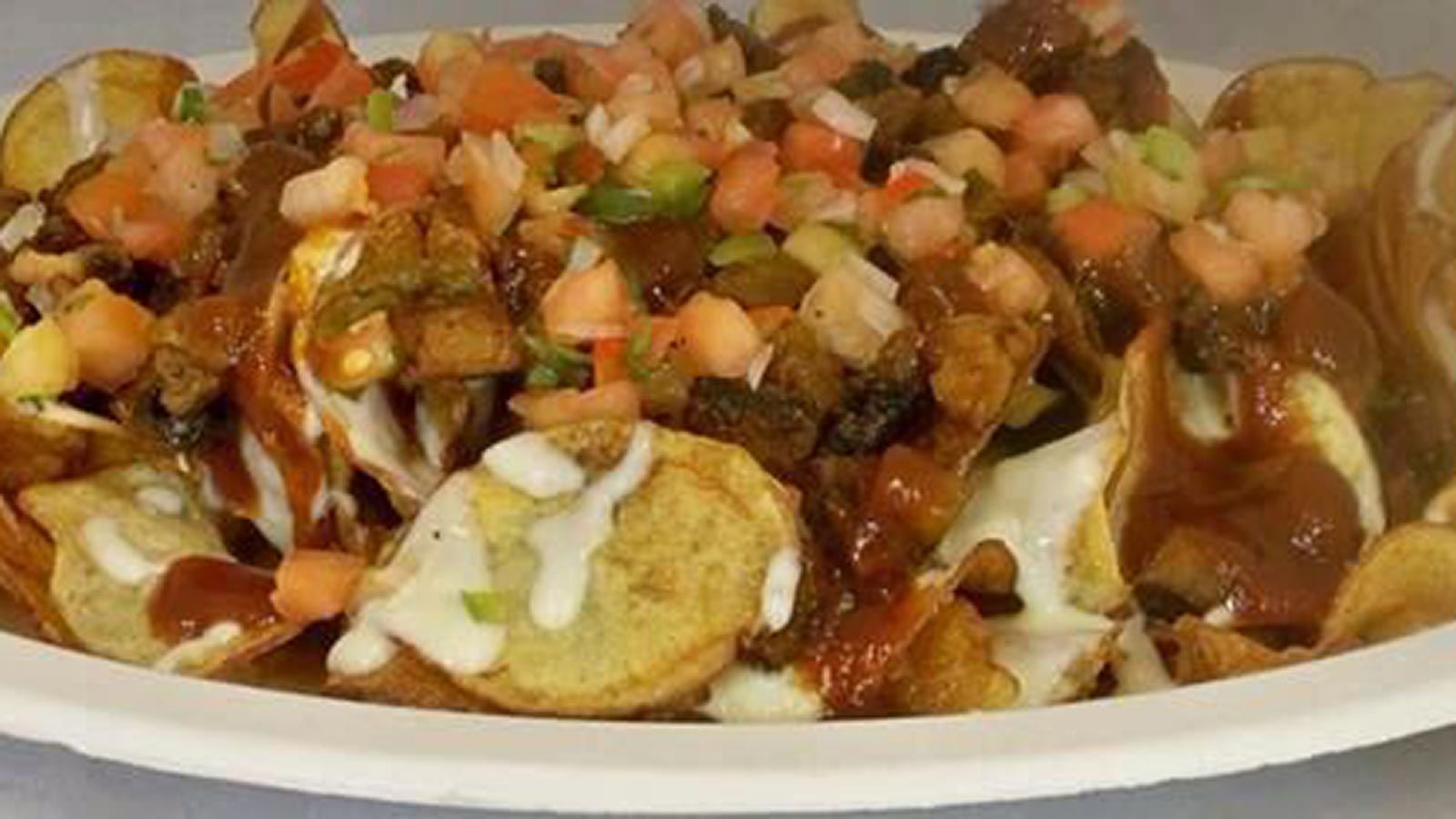 If there's one thing New Yorkers like to do, it's eat. And if there's another thing they like to do, it's argue about the food in the city. That's because there are so many culinary options in a near-infinite amount of categories, everyone has an opinion on what's the best.
With the NFL world, the media, celebrities and visitors coming to the Big Apple, getting into some of the high-end restaurants will be tough (though you can easily check out OpenTable [http://www.opentable.com/] to see if there's a reservation available). So here's just a, er, slice of other options, some of which are the subject of those heated arguments:
PIZZA
Any slice joint: There are countless places for a quick bite or on-the-go eating where you can simply grab a slice on a paper plate (for 99 cents at certain venues) and a soda. But there are other options for a great meal, like…
DiFara: Sure, you'll have to take a train all the way to the Midwood neighborhood in Brooklyn. And you might have to wait on line for a while. But trust us when we say you should get a pie from Dom DeMarco, who makes each one by hand himself. Make sure to check the hours [http://www.difara.com/] before making the trek out there.
Motorino: There are two locations – one in Brooklyn and the other in the East Village – of this joint that offers a slightly more gourmet menu (toppings include Brussels sprouts and clams) for a different pizza-eating experience.
Denino's: We've told you about taking the Staten Island ferry. Here's your destination if you're looking for one of the city's best pies.
Artichoke Basille's: There are multiple locations of a place that serves one of the stranger combos that works, especially for the Super Bowl: It's as if someone dumped a bowl of spinach and artichoke dip on top of bread, something that has purists grumbling and others saying, "Mmmm…"
BURGERS/SANDWICHES:
Shake Shack: A fast food burger that doesn't taste like one. The shakes also match the hype you've probably heard.
Corner Bistro: A place that looks like a dive bar that serves a burger fit for a king.
Katz's Delicatessen: Head down to Houston Street not only to eat one of their gargantuan pastrami or corned beef sandwiches, but also to see that table where one of the most famous scenes from "When Harry Met Sally" was filmed.
Parm: Want to guess from the name what to eat here? (Yes, the chicken or eggplant parm is delicious).
This Little Piggy: Roast beef sandwiches with a variety of toppings including gravy, cheese, coleslaw and more cheese.
Melt Shop: How does grilled cheese (with a sophisticated twist) and tater tots sound to you?
STREET EATS
Food trucks: The idea of eating food from a truck may not appeal to you. But you may see an abundance of options around town that includes Mexican, grilled cheese and Korean that are extremely popular and very good.
Hot dog carts: Cheap, quick and a great way to refuel while walking through the city, though many critics use the phrase "dirty water dog" to describe them. If that's not your style, there's always a warmed-up giant pretzel to scarf down.
Halal food: The spicy smells coming from these carts will draw you to their locations, where you can get a hot meal cheap that includes rice and meat. A great way to warm up.
BEST BBQ
Blue Smoke: We're fans of the pulled pork, though you can't go wrong with anything on this menu.
Hill Country: It's Texas-style BBQ served on butcher paper along with mouth-watering sides. Your clothes may end up smelling like the smoke used to cook your immense meal, but that should just make everyone around you jealous.
Daisy May's: You'll have to travel far west in Manhattan to get to these ribs. But you'll be rewarded for your journey if you come from far away.
ASIAN
Peking Duck House: A trip to Chinatown can be an incredible culinary journey. And if you're into Peking duck, you've come to the right place.
Joe's Shanghai: You can either head out to Queens or go to the location in midtown Manhattan to sample their famous soup dumplings.
Golden Unicorn: The consensus seems to be it's a top stop for dim sum.