Texans create NFL shield with Vince Wilfork's naked body silhouette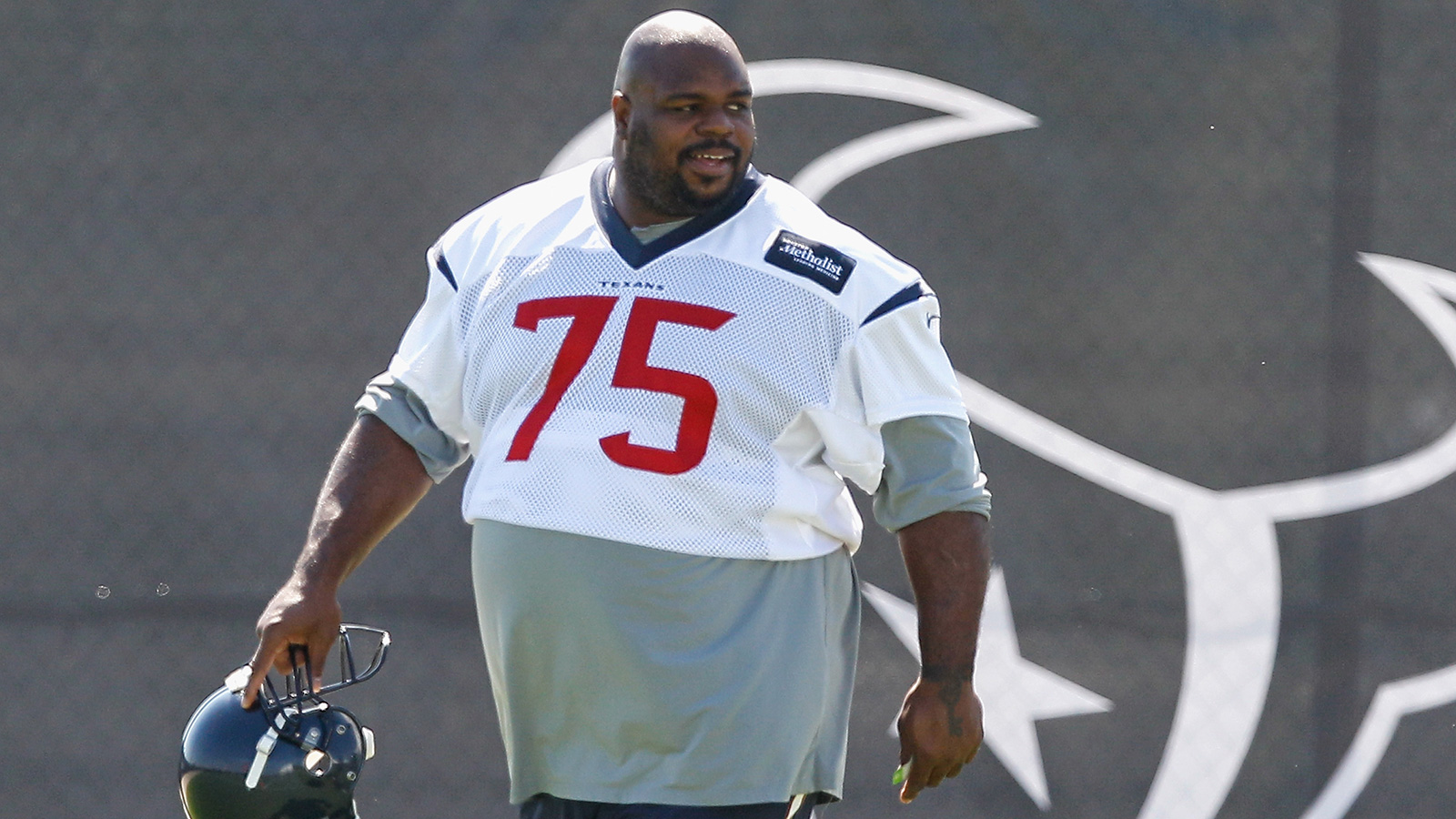 The Houston Texans' 6-foot-2, 330-pound nose tackle Vince Wilfork is very comfortable in his own skin and as you may know, he posed naked in this year's ESPN Body Issue.
He's been having fun with the opportunity and recently called out to Tom Brady to have the QB put him in touch with Gisele's modeling representatives. Some people are thinking even bigger for Vince, like Yahoo's Brad Evans who suggested that Wilfork's cover shot should get added to the NFL shield.
This should be a Jerry West-like silhouette added to the NFL shield. pic.twitter.com/Q6rzpW9GJ2

— Brad Evans (@YahooNoise) June 30, 2016
Beautiful. If I know anything about anything, that image will become the logo for at least half a dozen fantasy football teams this year.
.@YahooNoise this work? pic.twitter.com/W6sxJXlshK

— Houston Texans (@HoustonTexans) June 30, 2016