Vikings season preview 2016: Predictions and analysis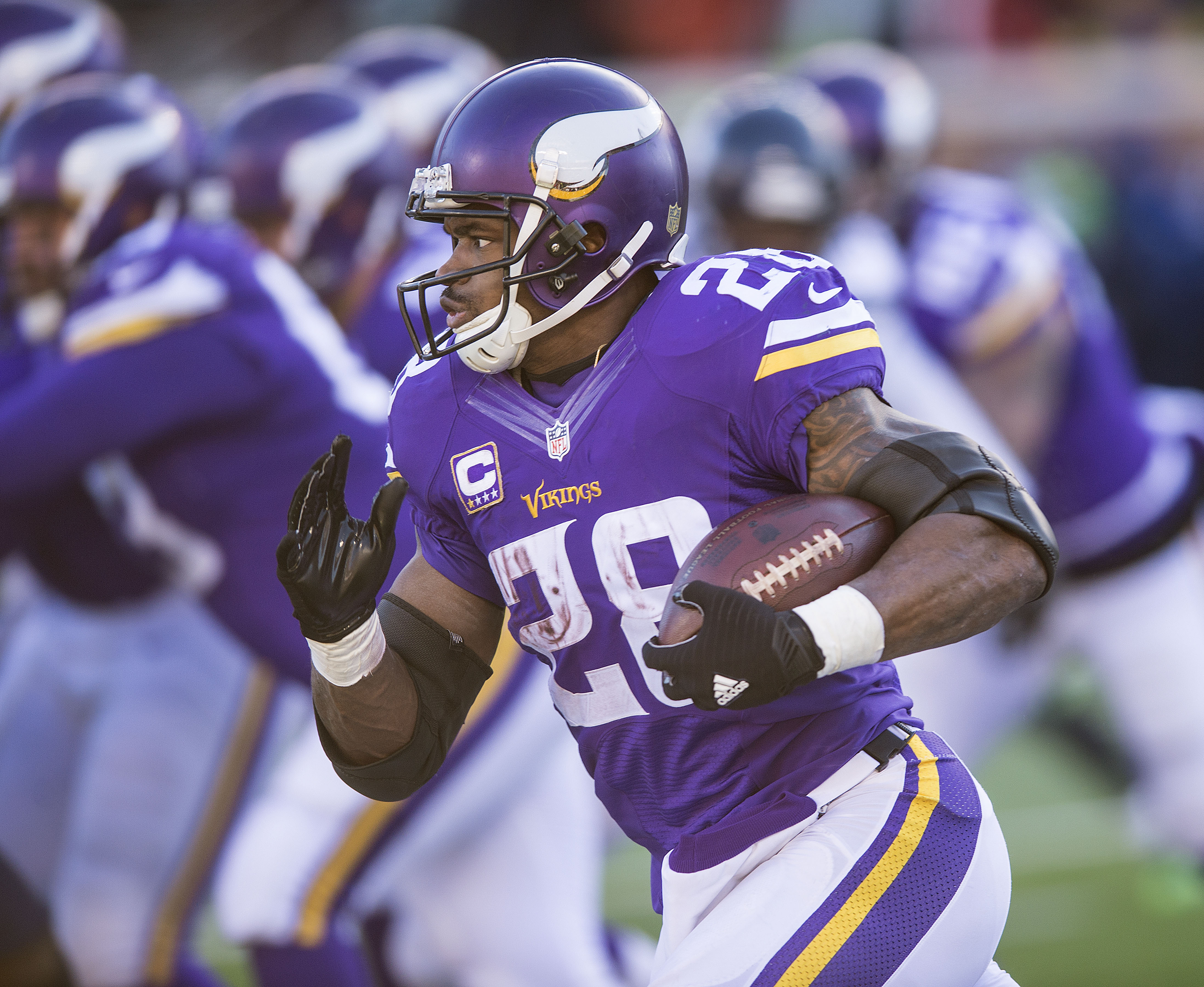 The last image we have of the Vikings is Blair Walsh missing a chip-shot field goal to the left, leaving head coach Mike Zimmer's red, frostbitten face in a frozen state of disbelief.
It was a bitter pill for Minnesota and its fans, who were on the brink of breaking through and becoming a legitimate contender. The Vikings surprised so many by taking the Seattle Seahawks to the limit, but ultimately fell short by the narrowest of margins.
Going into 2016, Minnesota was considered by many to be a threat in both the NFC North and the conference. All of that changed when quarterback Teddy Bridgewater went down with a gruesome knee injury on Aug. 30, altering the projections of this group significantly. With Bridgewater out for the season, the Vikings made a stunning deal for Sam Bradford, acquiring him from the Philadelphia Eagles for first and fourth-round picks.
Bradford has been inconsistent on the field, throwing for 3,725 yards last season with 19 touchdowns and 14 interceptions. The former 2010 first-overall pick of the St. Louis Rams has never quite matured into a top-flight starter, leaving too many throws in the arms of defenders. Having so little time to learn Norv Turner's offense could add to his struggle as well, making the trade extremely high-risk.
In the offseason, general manager Rick Spielman did all he could to aid the offense's development. After playing behind one of the worst offensive lines in football last year, Bridgewater will now be protected by left guard Alex Boone and right tackle Andre Smith, both brought in via free agency. If left tackle Matt Kalil can become solid, the Vikings will be considerably better up front.
Minnesota also has a new weapon on the outside in first-round pick Laquan Treadwell. Treadwell was initially seen as the premier talent at his position in this year's draft, only to fall off because of a lack of speed. Still, the Ole Miss product has considerable upside and could produce immediately in Norv Turner's stretch offense. Only Stefon Diggs had more than 500 receiving yards for Minnesota last season, a trend that can't continue if this offense has any hope of generating momentum.
While the passing attack is a huge question mark, the Vikings can still rely on Adrian Peterson, who continues to be the NFL's best running back despite being on the wrong side of 30. In 2015, Peterson rushed for another 1,485 yards on 4.5 yards per carry with 11 touchdowns. For his career, the former Oklahoma star has gained 11,675 rushing yards and notched 97 scores, both incredible numbers in an age of pass-happy offenses.
Defensively, Minnesota should be even better than its overall ranking of 13th last year. The Vikings are now entering the second year of inside linebacker Eric Kendricks and corner Trae Waynes, who both look like starters for years to come. The secondary could be a strength this year with the deep-patrolling prowess of Harrison Smith, who earned a five-year extension this offseason.
The front seven should be equally potent. Everson Griffen posted 10.5 sacks to lead the unit in 2015 and should be getting more help from Danielle Hunter, who notched six in his rookie campaign. Hunter, only 21 years old, earned 3.5 of those sacks in December. Factor in contributions from Anthony Barr, Brian Robison, and Tom Johnson, and Minnesota should be hunting early and often.
While last year was a pleasant surprise, this year comes with serious challenges. Bridgewater's injury will put the rest of the team in a position of playing above its head to challenge in the strong NFC. If Minnesota simply gets back to where it was last year, it should be considered another positive step for this young group.
The Vikings can still make the playoffs if the quarterback play isn't a complete eyesore. That being said, this group went from having a Super Bowl-ceiling to being a borderline playoff team. Should the defense step up and Peterson churns out another All-Pro campaign, the postseason is possible.
Schedule
Week 1 – at Tennessee Titans
Week 2 – Green Bay Packers (Sun. night)
Week 3 – at Carolina Panthers
Week 4 – New York Giants (Mon.)
Week 5 – Houston Texans
Week 6 – BYE
Week 7 – at Philadelphia Eagles
Week 8 – at Chicago Bears (Sun. night)
Week 9 – Detroit Lions
Week 10 – at Washington Redskins
Week 11 – Arizona Cardinals
Week 12 – at Detroit Lions (Thurs.)
Week 13 – Dallas Cowboys (Thurs.)
Week 14 – at Jacksonville Jaguars
Week 15 – Indianapolis Colts
Week 16 – at Green Bay Packers
Week 17 – Chicago Bears
Minnesota faces a tough stretch in the middle of the season. The Vikings travel to take on the Redskins before coming home to play the Cardinals. After that, a trip on Thanksgiving into Detroit looms before a clash in the dome against Dallas.
The easy portion of the schedule could center around the bye week. The Vikings should be able to handle the Giants and Texans at home. After the week off, consecutive road games loom at Philadelphia and Chicago, but both are very winnable.
Draft class
Round 1 (23) – Laquon Treadwell, WR, Ole Miss
Round 2 (54) – Mackensie Alexander, CB, Clemson
Round 4 (121) – Willie Beavers, OT, Western Michigan
Round 5 (160) – Kentrell Brothers, OLB, Missouri
Round 6 (180) – Moritz Boehringer, WR, Germany
Round 6 (188) – David Morgan, TE, Texas-San Antonio
Round 7 (227) – Stephen Weatherly, OLB, Vanderbilt
Round 7 (244) – Jayron Kearse, S, Clemson
For the second straight year, it appears Minnesota had an excellent draft. The Vikings were able to land Eric Kendricks and Trae Waynes last year, and this spring brought in the criminally underrated Treadwell along with Alexander, who reminds some of a less-problematic Antonio Cromartie.
The Vikings should have an immediate need filled in Treadwell, who could slot in as the top receiver on the team alongside Diggs. Minnesota is also hoping for some development out of Brothers, who could provide help in subpackages and special teams.
Offseason moves
Acquired
Alex Boone, OG (4 years, $26.5 million)
Andre Smith, OT (1 year, $4.5 million)
Sam Bradford, QB (Trade with PHI)
Lost
Mike Wallace, WR (Released)
X-Factor
Can Peterson continue playing at this level? Peterson is 31 years old and for mo0st of his career, has been the focal point of the Minnesota attack. The Vikings drafted Treadwell but he will remain in his customary role, with defenses stacking the box.
After gaining another 1,485 yards on 4.5 yards per carry, can Peterson continue to shoulder such a heavy load? If he can and the line is better with Boone in tow, the offense should have a chance even with Bridgewater sidelined for the season.
Bottom Line
Without Bridgewater at the helm, Minnesota is going to struggle offensively. Teams will constantly be stacking the box and challenging Bradford to throw, when the prudent decision is to hand off to Peterson and hope for the best.
Zimmer is a fiery coach and won't allow his team to sulk, so don't expect the Vikings to quit. Minnesota still has enough talent on defense and in the backfield to make a  run at a wild card spot, but the hopes of winning a Super Bowl have been dashed.
This article originally appeared on